Pete Rose told Rob Manfred that he still bets on baseball, other sports
Pete Rose told commissioner Rob Manfred that he still legally gambles on baseball, though he initially said he doesn't.
Here's an interesting nugget from commissioner Rob Manfred's report on upholding Pete Rose's permanent ban from baseball: Rose initially lied to the commissioner only to later "clarify" that he does, in fact, still bet on baseball.
The pertinent part of the five-page press release here is as follows:
"During our meeting, Mr. Rose told me that he has continued to bet on horse racing and on professional sports, including baseball. Those bets may have been permitted by law in the jurisdictions in which they were placed, but this fact does not mean that the bets would be permissable if made by a player or manager subject to Rule 21." 
There's a footnote, too, which includes one of the most damning facts about Rose's case.
"Even more troubling, in our interview, Rose initially denied betting on baseball currently and only later in the interview did he 'clarify' his response to admit such betting."
So he lied. Again.
That's probably a poor way to go about being reinstated to baseball.
To clarify, Rose can still work for FOX and cover baseball. He can still take part in ceremonies, such as he did last summer before the All-Star Game. He just can't work for or with any major- or minor-league teams.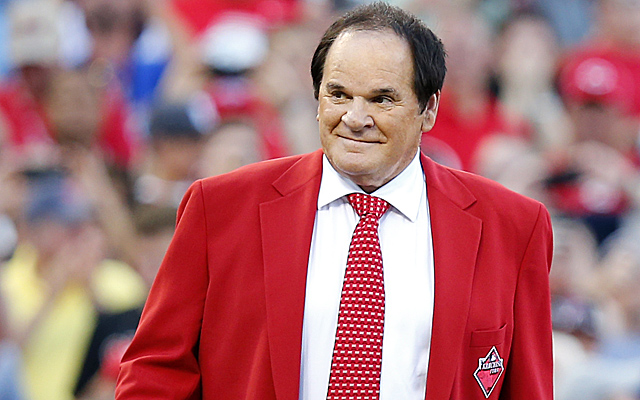 The Yankees have come back from a 2-0 hole for the second time this postseason

McCullers was outstanding after battling back problems for most of the second half

The projections continue to favor an Astros-Dodgers World Series
The story centers around a building in Chicago, where Billy Jurges was shot by a jilted lo...

From 1 to 25, the L.A. Dodgers have the squad to overcome the pitfalls of October baseball

After Tuesday night's win over the Cubs, the Dodgers are now 6-0 in the 2017 playoffs