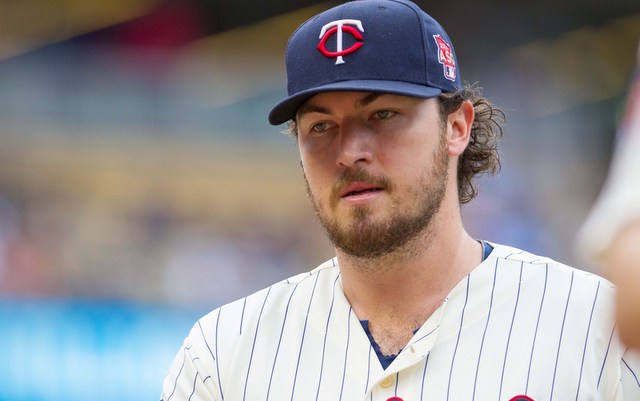 Twins right-hander Phil Hughes made history on Wednesday by finishing the season with an 11.63 K/BB ratio, the highest single-season mark in baseball history by a qualified starter. Bret Saberhagen had previously held the record with an 11.00 K/BB ratio for the 1994 Mets.
Hughes limited the Diamondbacks to one run in eight innings on Wednesday (MIN 2, ARI 1), though a lengthy rain delay forced him to exit the game after throwing only 96 pitches. Seems like he had plenty of gas left in the tank for the complete game.
Instead, the rain delay forced Hughes out of the game and it cost him a $500,000 bonus. He ends the season with 209 2/3 innings pitched and the bonus would have triggered at 210 innings. Hughes was aware of what was at stake too:
Phil Hughes on failing to reach 210 IP by one out to fall short of $500K bonus. "I was very aware of it, but some things aren't meant to be"

— Rhett Bollinger (@RhettBollinger) September 24, 2014
The Twins signed Hughes to a three-year, $24 million contract during the offseason and he earned $250,000 bonuses for reaching the 180 and 190-inning plateaus. A $500,000 bonus sounds likes a drop in the bucket at that pay scale, but man, that is a boatload of cash to lose because of rain.
Hughes ends the season at 16-10 with a 3.52 ERA. He struck out 186 and walked only 16 batters, resulting in that record-breaking K/BB ratio.