Phillies said willing to pay down part of Cliff Lee's contract in trade
Philly would like to deal Lee if they can.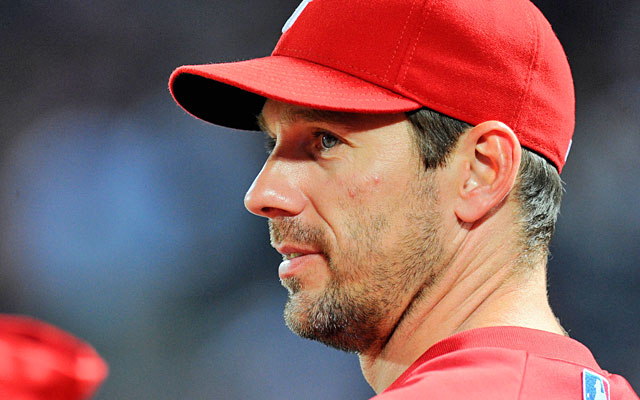 More MLB: Power Rankings | Expert Picks | Latest news & notes | Fantasy news
The Phillies are said to be willing to pay down some of Cliff Lee's rather large and backloaded contract to facilitate a trade, if they can get the right prospects.
Lee is the highest-paid player in baseball through next year in terms of guarantee (about $48 million), and with him back for only two so-so (at best) starts after two months off with an elbow issue, they would prsumably have to pay a fair amount of his contract to do a trade.
The Phillies are known to be willing to pay down portions of the contracts of Jonathan Papelbon and Ryan Howard (a big portion in his case) to deal those two players, as well.
One team that's looking for a starting pitcher is the Cardinals, but they would need quite a bit of Lee's salary paid down to consider such a deal, as they pay ace Adam Wainwright less than $20 million per season. The Dodgers have shown interest in Lee in the past.
It's very likely a Lee deal could occur in August since there's no reason to believe anyone would claim him on waivers.
The Phillies still seem to have little interest in trading Lee's rotation mate Cole Hamels. One Phillies person sugested as much, saying, "Hamels isn't going anywhere."
Plus the A's have hope and all the rest of the day's action

Matt Chapman and Matt Olson give the A's hope

Despite an awful month, the Dodgers are again NL West champions
The record of 38 previously belonged to Hall of Famer Frank Robinson

The report also says that Jeter had outgoing president David Samson do the firing

This wasn't a traditional hidden ball trick, but the Blue Jays pulled it off