PHOTO: A World Series baseball
The postseason baseballs are stamped for the special occasion. Here's a picture of one.
BOSTON - So if you go to a World Series game and are fortunate enough to catch a foul ball or home run, here's what it will look like (note the special "2013 postseason" stamp):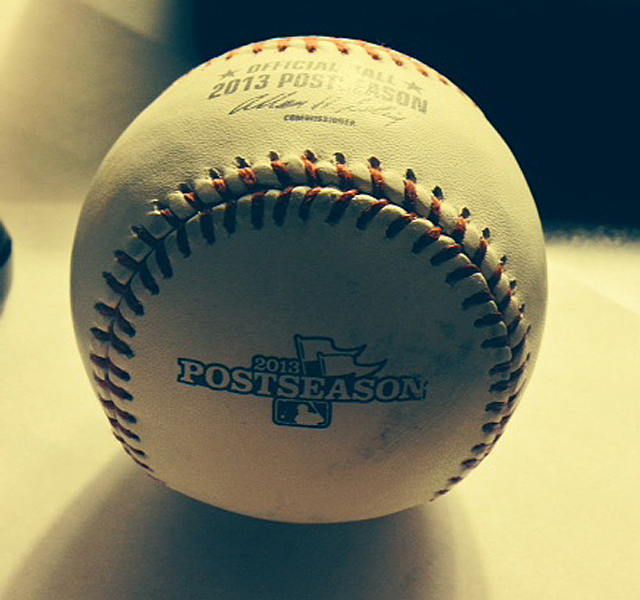 Also, they were using these in batting practice, which I only mention so I can point out that the immortal Crash Davis telling his minor-league teammates that in "the show" you get white balls for batting practice is obviously true (Click here for the definitely not safe for kids or work video of Crash's outstanding description of "the show.").
This particular ball was a batting practice home run from a Cardinals player Tuesday during their workout. I have no idea who hit it, as I had just walked into Fenway Park for the first time in my life and looked toward the Green Monster. And then, BANG!, a ball hit about 15 feet in front of me in the right-field seats.
Oh, one last thing: Hey, "how is this news!!?!" police. How are ya?