PHOTO: Adam LaRoche carrying a mountain lion over his shoulders
Nationals first baseman Adam LaRoche has been busy (legally) hunting mountain lions this offseason. Here's a photo of him carrying one over his shoulders.
The Nationals have had a busy offseason so far, acquiring Doug Fister, Jerry Blevins and Nate McLouth to bolster their pitching staff and bench. Bryce Harper has been busy begging for a UFC title belt as well.
First baseman Adam LaRoche, on the other hand, has passed the time by hunting mountain lions. Without a gun either. He uses a bow. Here's a photo of LaRoche carrying a (dead) mountain lion on his shoulders, which the Buck Commander website (I don't really know what that is, but let's roll with it) posted to its Facebook page: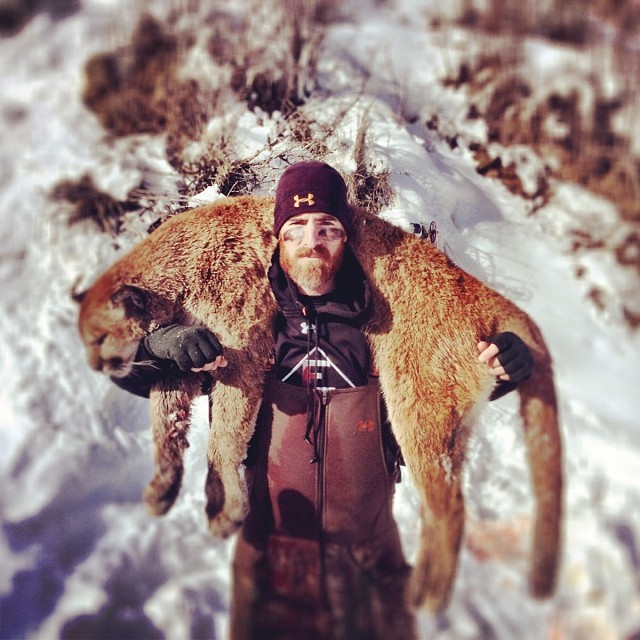 FACT: Adam LaRoche is more of a man than I will ever be.
ANOTHER FACT: It is legal to hunt mountain lions in several states, so LaRoche probably didn't do anything wrong here. Other than push beyond the boundaries of manliness, that is.
(h/t Bleacher Report)
Another team rumored to be interested in Stanton has confirmed their interest

Chris Woodward has spent the last two seasons with the Dodgers

We heard about it being awful for years, but was it?
Then again, three trades in four days might be behind Jerry Dipoto's usual pace

Ohtani is arguably the best hitter and pitcher in Japan

The O's need rotation help, and Cobb is available for hire