PHOTO: Bleachers constructed in Wrigley Field in 1937
Here's a pretty cool picture of the center field bleachers being built in Wrigley Field in 1937. Yes, it's a slow news day.
The following photo was posted Sunday morning by the excellent Twitter account @MLBcathedrals: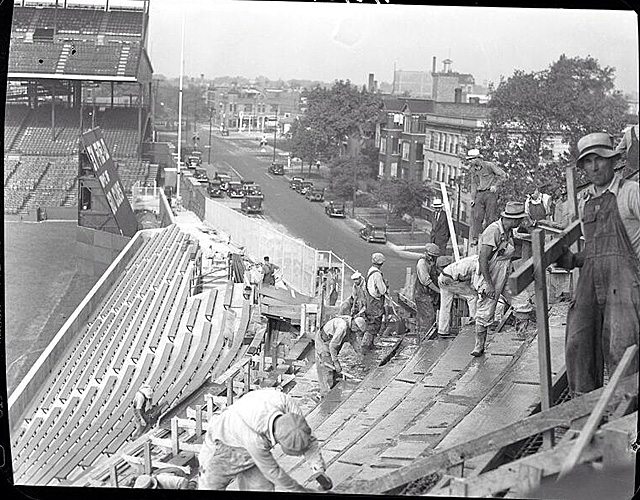 That would be Wrigley Field -- home of the Cubs, if you're new to this baseball thing. Those are the center field bleachers, being constructed all the way back in 1937. The number of current ballparks that were even around in those days is two, Fenway Park and Wrigley Field.
The photo at this point in time seems rather appropriate, as the Cubs are getting set to undergo a massive renovation project of the historic ballpark, making the building as modern as they can without having to totally tear it down.
Keep tabs on the top 50 free agents right here

Your one-stop shop for all things MLB Winter Meetings-related

The Angels knew about the first-degree sprain and still wanted to sign the potential ace, of...
The run on relievers continues with two more signings

The Yankees added Giancarlo Stanton in a blockbuster trade, though they now have openings at...

Smyly is currently on the mend from Tommy John surgery