PHOTO: Bullpens at Jarry Park Stadium
Space was tight at Jarry Park Stadium, home of the Montreal Expos from 1969-76, so the bullpens had to be placed in a unique spot.
Before moving into Olympic Stadium in 1977, the Expos played their home games at Jarry Park Stadium in Montreal's north end from 1969-76. The park seated a little more than 28,000 and space was tight, unsurprising since it was originally just a ballfield.
Space was so tight that there was nowhere to put the bullpens. Nowhere convenient, anyway. There was little foul territory and MLB rules said bullpens could not be in placed in the field of play following the 1964 season. With no obvious place to put them, the club had to think outside the box. Or maybe I should say on top of the box, because the bullpens wound up on top of the dugouts: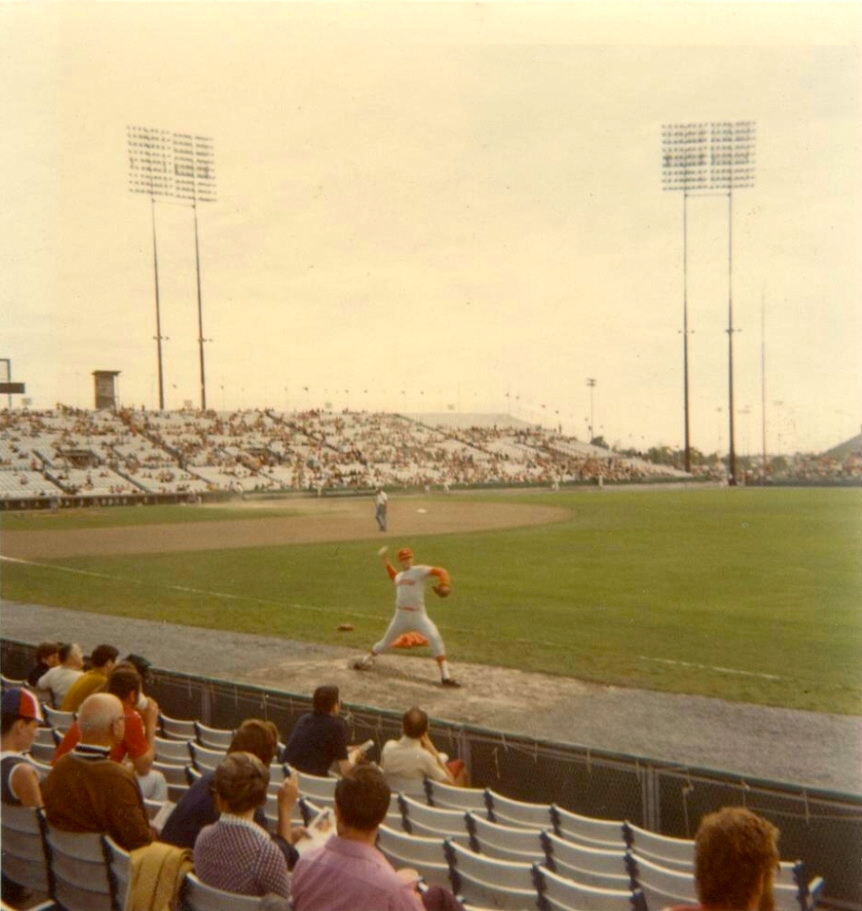 Man, they just don't make baseball parks like they used too.
(Photo via @darenw)
UPDATE: We've been duped! The bullpens at Jarry Park Stadium were not on top of the dugouts, they were in foul territory in the outfield. The photo just makes it appear the pitcher is atop the dugout. My mistake.
Piscotty's mother was diagnosed with ALS earlier this year

From the rebuilding Marlins to the aggressive Angels, here's how the most active teams made...

Plenty of other teams are involved, of course
Where might the Orioles third baseman land?

Kinsler will slot in at second base for the Angels

The Marlins got a better return for Ozuna than Stanton or Gordon