PHOTO: Justin Verlander, Kate Upton again seem fond of each other
By all appearances, Tigers ace Justin Verlander and supermodel Kate Upton are an item again. So sayeth this pic from a Super Bowl party.
MORE: Well, would you look at Nick Markakis these days
As viewers of "ESPN Hollywood" will surely recall, decorated Tigers right-hander Justin Verlander has in his lucky past a rumored romance with supermodel/board-certified attractive American lady Kate Upton. 
By all appearances, these two young, wealthy and lustrous people are once again lost in the throes of courtship. As evidence, I submit this image, which was taken at a recent Super Bowl party thrown by a magazine positively turgid with cologne samples ...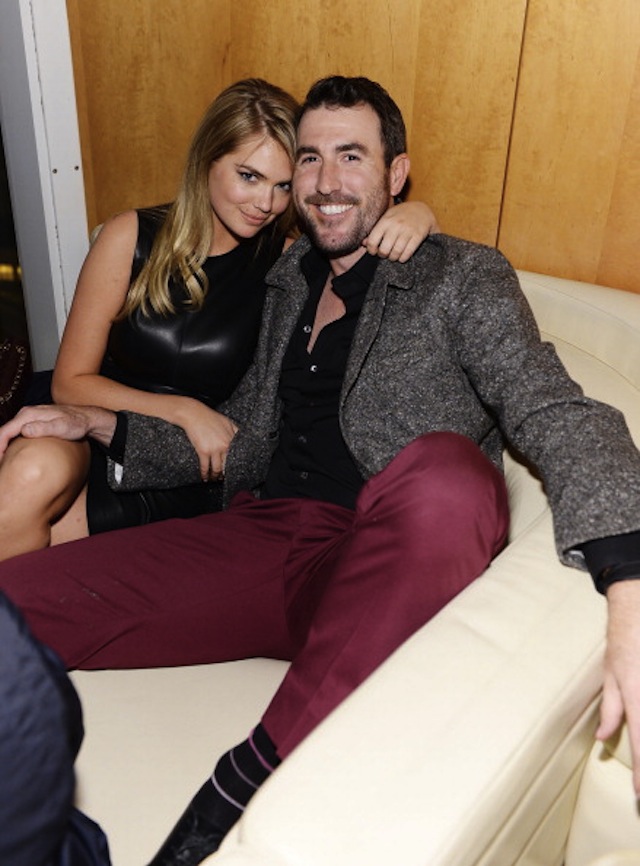 (Getty Images)
Kate Upton looks happy! Justin Verlander looks happy! Justin Verlander's pants are the color of Riunite on ice!
Have sage counsel for Justin Brooks Verlander when it comes to pinpointing and seizing the Good Life? Said sage counsel is demonstrably unnecessary. 
(Wink of CBS eye: Big League Stew)
The report also says that Jeter had outgoing president David Samson do the firing

This wasn't a traditional hidden ball trick, but the Blue Jays pulled it off

The Tigers essentially fired Brad Ausmus on Friday, but things are going to be ugly for a...
The club made the announcement on Friday

Plus the Tigers will make a change in the dugout and all of Friday's action

The Rockies are clinging to the second NL wild card spot at the moment