PHOTO: Marlins jerseys will be awesome Saturday
As a Negro League tribute, the Marlins are wearing excellent uniforms with a patch honoring Satchel Paige on Saturday.
It's too bad these aren't their regular uniforms because this is an unbelievable improvement on the current dreck the Marlins wear (via Marlins media relations department):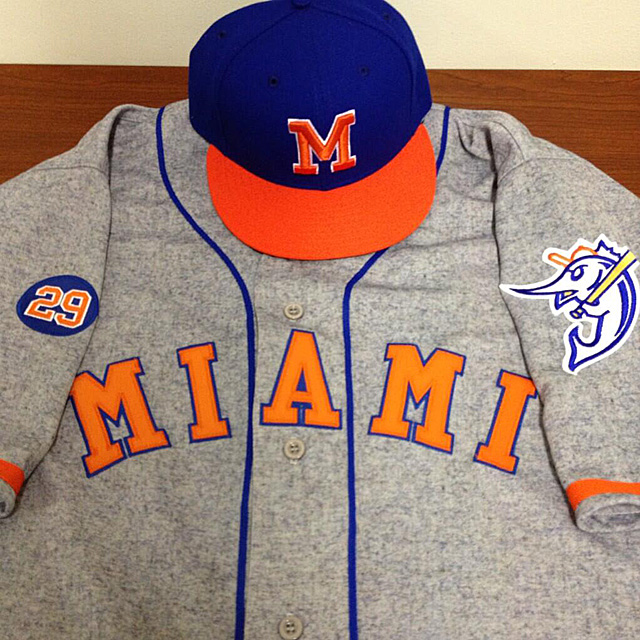 These are throwbacks to the 1956 Triple-A Miami Marlins -- and these are the uniforms that are to be worn in Milwaukee on Saturday as a Negro Leagues tribute. The "29" patch seen above is in honor of the great Satchel Paige (via Joe Capozzi on Twitter), a Hall of Fame pitcher who threw for more than 21 years in the Negro Leagues and eventually made 179 appearances in the majors -- 178 in his 40s and one at the age of 58. He played for the Triple-A Miami Marlins from 1956-58.
Well done, Marlins.
The most likely scenarios are Dodgers winning in five or six games

Despite a seven-game ALCS, the Houston rotation lines up nicely for the World Series

Sabathia and the Yankees are a perfect fit for each other
Bregman threw out Greg Bird at the plate to preserve the Astros' lead

The 2017 World Series begins Oct. 24

The Yankees returned to contention even quicker than their front office expected