Photo of the day: Bill Murray, indy league ticket-taker
Bill Murray showed up at the final St. Paul Saints game in Midway Stadium and performed a very necessary role.
Actor Bill Murray -- America's Best FriendTM -- is of course part owner of the independent-league St. Paul Saints, and the Saints on Thursday bid final adieu to Midway Stadium, their home yard for lo these many years. To mark the occasion, Mr. Murray showed up and performed the tasks of the otherwise overlooked and taken-for-granted ticket-taker ... 
Love the bucket hat, Bill! @StPaulSaints pic.twitter.com/LHUACcLQYL

— Katie Schutrop (@kshoop) August 28, 2014
Bill Murray -- America's Best FriendTM -- is good at many things. Taking your ticket numbers among them. 
Oh, and as it turns out he's also adept at being the impromptu recipient of a ceremonial first pitch ...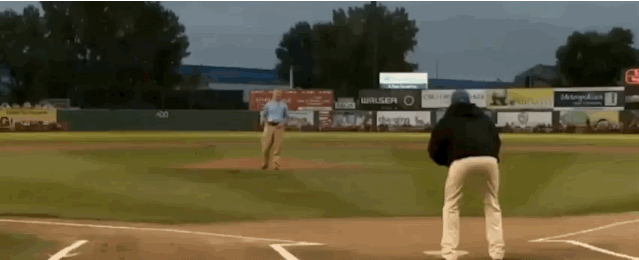 Viva la Bill Murray. 
Despite an awful month, the Dodgers are again NL West champions

The record of 38 previously belonged to Hall of Famer Frank Robinson

The report also says that Jeter had outgoing president David Samson do the firing
This wasn't a traditional hidden ball trick, but the Blue Jays pulled it off

The Tigers essentially fired Brad Ausmus on Friday, but things are going to be ugly for a...

The club made the announcement on Friday