Photo of the Day: From the umpire's view, 1959
What did the game in 1959 look like to the eyes of the plate umpire? Let's find out.
More MLB: Scoreboard | Standings | Probable Pitchers | Sortable Stats | Odds
The following image comes via Dugout Legends, a must-follow if you're on Twitter, and it's of this, our baseball from the unique perspective of the plate umpire. Please bear rules-enforcing witness ...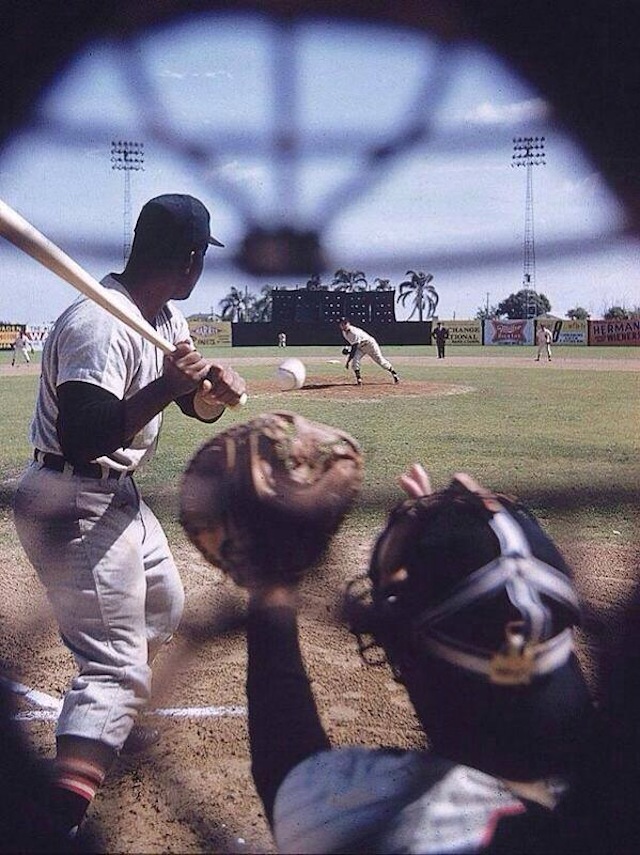 Aesthetically pleasing for the baseball enthusiast!
Crack Internet research reveals that this image is by John G. Zimmerman and dates back to 1959. As the palm trees and lack of outfield seating suggest, it's a spring training game, and it involves the White Sox, who would go on to win the pennant that season. 
Now that you've seen the world through umpire's eyes, you have even stronger sanction to criticize ball-strike calls.