Photo of the day: Koufax and Wilpon in their high school hoops days
Here's photographic evidence that Hall of Famer Sandy Koufax and Fred Wilpon were on the same high school basketball team.
MORE: FA tracker: position players | FA tracker: pitchers
These days, baseball is the sport that loosely binds Sandy Koufax, Hall of Fame lefty and author of one of the greatest curveballs anyone has ever seen, and Fred Wilpon, owner and anti-steward of the lonesome Mets. Time was, though, when Koufax and Wilpon were teammates on the Lafayette High School varsity basketball squad. Back in 1953. Here, courtesy of @CMHollon, is evidence of said teammate-hood ...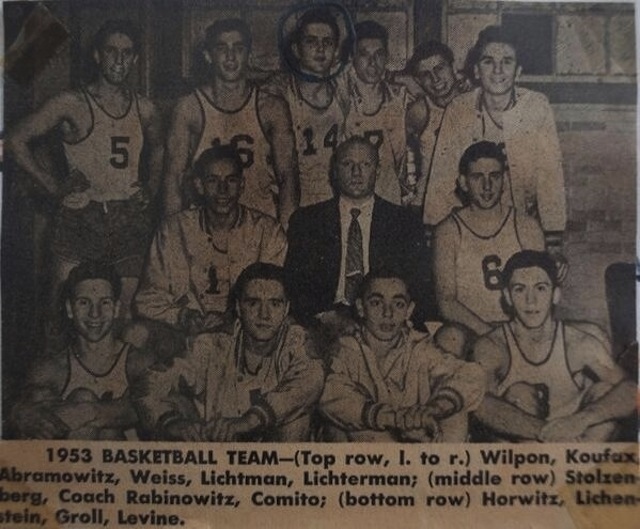 As the caption tells us, Wilpon's sporting No. 5, and Koufax, No. 16, is just to his left. They both seem happy. 
It so happens that Wilpon and Koufax were also baseball teammates at Lafayette, and it was Wilpon -- not Koufax -- who was the team's ace lefty. Koufax was the first baseman. 
Insofar as hoops is concerned, Koufax attended the University of Cincinnati on a basketball scholarship before being signed by the Dodgers in December 1954 for the princely sum of $14,000 (or the value of his remaining scholarship at Cincy).
Years later, Koufax would come to suspect that the constant pounding his elbow took during drives to the basket on Brooklyn playgrounds (he would often crash into the basket supports) had been the cause of his arthritis. Blame Fred Wilpon if you like!
(Wink of CBS eye: Adam Rubin; reference: The Biographical Encyclopedia of Baseball)
This is a two-man race coming down the stretch. Who should win?

Clayton Kershaw's injury appears to have made this a one-horse race

Maxwell had not played the last few games due to concussion symptoms
L.A. manager Dave Roberts indicated that Puig's benching was related to more than one inci...

Manager Torey Lovullo said so on Monday