Photo of the day: Tim Lincecum rocks a thin mustache
Tim Lincecum has an odd-looking headshot for this upcoming season.
More photos: A's studio is in the showers | A's dueling batting cages
Early in the spring is the time when each team gets a set of photos taken of each individual player. Often, these photos include a headshot that'll be used in stadiums throughout the season.
Sunday, this tweet caught my eye:
Oh and by the way Tim Lincecum didn't shave his mustache for photo day so you'll see that thing on the scoreboard all year long.

— Andrew Baggarly (@CSNBaggs) February 23, 2014
So I headed over to Getty Images to survey the scene, and this was what a Tim Lincecum search turned up: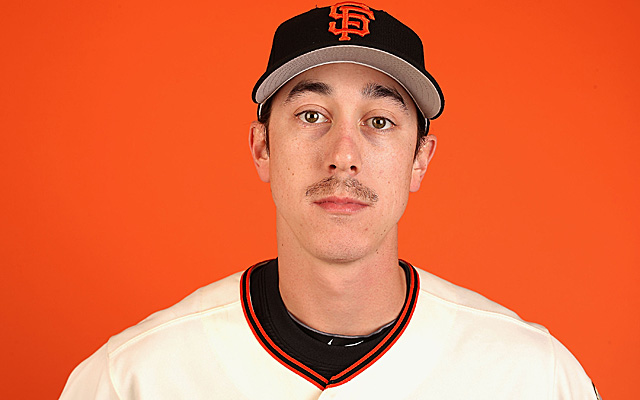 This wasn't an accident. Lincecum knew it was photo day. Rock on, Timmy.
This would undoubtedly be the worst trade in Miami Marlins history

The Pirates recently shipped Gerrit Cole and Andrew McCutchen to Houston and San Francisco,...

Surely, Martinez and his agent are holding out for more
The reliever had a very good 2017 season with the NL Central champs

We don't need to discuss Chipper's Hall of Fame case, so let's have fun instead

Dioner Navarro still hopes to return someday