PHOTO: Raccoon watches Yankees during spring training
Here's a cute photo of a raccoon watching the Yankees workout over the weekend.
The early days of spring training bring a ton of great images, but few are as "awwwww!" worthy as this: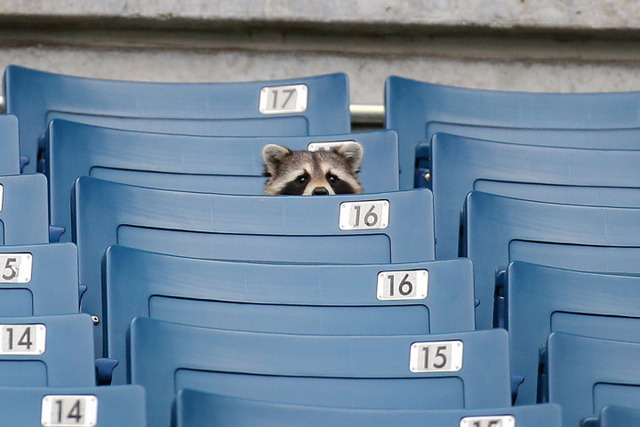 That little guy showed up to the Yankees workout over the weekend, according to David K. Li of the New York Post. "If was a freaky moment and I happened to get it," said photographer Charles Wenzelberg.
Time for the obvious jokes:
Gee, I wonder if the raccoon can play second base?
Boy, Alex Rodriguez found a really good costume.
(h/t @RobTornoe)
Bird missed time in 2017 due to the same foot

Johnson was leaning on the dugout railing when he was struck

Michael Rusk uses multiple algorithms pooling with recency bias to produce optimal MLB pic...
Sale was hit on the leg by a line drive

The A's will ask Giants fans to pay up or to cast aside their fandom

The Marlins' roster is a mess