PHOTO: Rays fan lets friend at home watch game via video chat
A Rays fan at Wednesday's game got creative and helped his friend watch from home via video chat.
Watching a game from home certainly has its perks -- you can better see the movement of pitches on television, amenities of home, etc. -- but there is nothing quite like the experience of being at the ballpark. Well, unless you had your friend at Wednesday night's Rays game (TOR 7, TB 4) broadcast the game to you via video chat: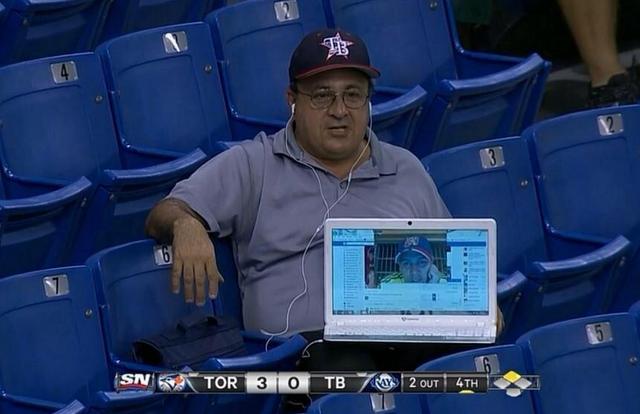 Something tells me they don't have the express written consent of Major League Baseball to retransmit the game! That's OK. I won't tell if you won't.
The lefty starter is coming off a terrible season

After acquiring Ian Kinsler and Zack Cozart in recent days, the Angels are trending upward

Cozart's coming off a big season as the Reds' shortstop
The veteran slugger spent the last eight seasons with Cleveland

The Padres may be poised for an active winter

Yes, Bryce Harper is going to make a lot of money next winter