PHOTO: The Brewers' 1944 program cover was just about perfect
Check out this program cover from back when the Brewers were a minor-league team.
More MLB: Power Rankings | Expert Picks | Latest news & notes | Fantasy news
Before the current major-league Brewers sprouted from the smoldering remains of the short-lived Seattle Pilots, the Milwaukee Brewers were a stalwart minor-league franchise in the American Association from 1902 through 1952. Regarding them, here, courtesy of @Borchert Field, is their objectively splendid schedule cover from 1944 ...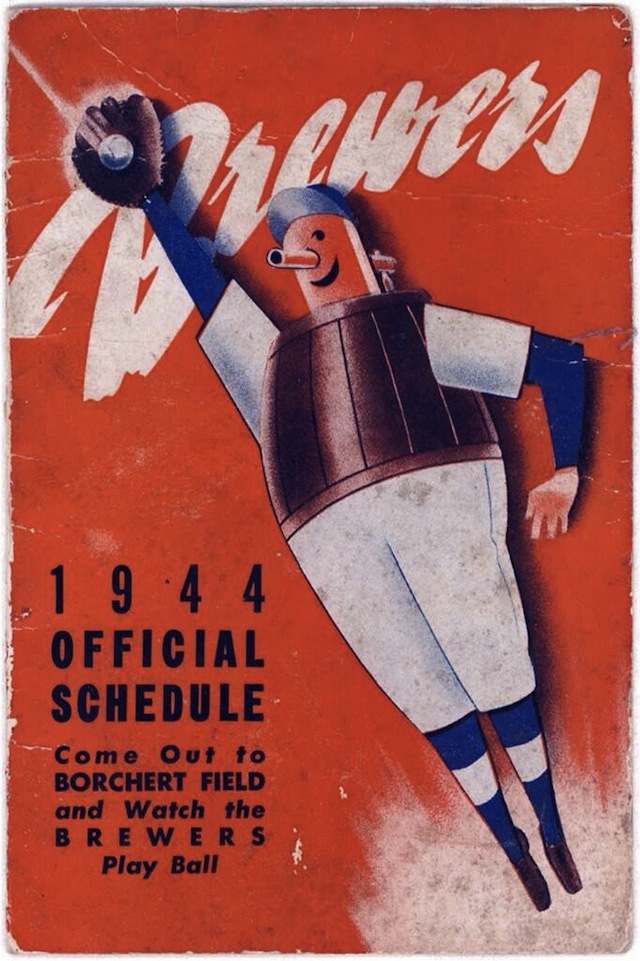 Excelsior!
The minor-league Brewers number among their associated luminaries the great Bill Veeck (owned the club starting in 1941) and Casey Stengel (managed the team to the '44 AA pennant). None, though, towers quite as high as the leisured gentleman you see above. That's "The Beer Barrel Man," or, as he was known in those days, "Owgust."
The Beer Barrel Man has made occasional reappearances as part of the Brewers' revolving iconography, but he's sadly no longer with us, at least to the extent he should be. I choose to blame the sinister forces of temperance, who would seek to deprive us of this, our alcohol. 
In 1944, though, Owgust was alive, vigorous and soaring above us mortals in order to snare a well-struck baseball. When we were kings!