PHOTOS: Checking out Winter Meetings Trade Show
Each year at the Winter Meetings, there's a Trade Show that features tons of baseball-related fun. Here are some pictures.
ORLANDO - Aside from all the meetings with general managers, managers and scouts -- and all the media members doing our thing -- the Winter Meetings house several other events. There are lots of workshops for job seekers and there's also a Trade Show, where fans, media and team employees can see all kinds of different MLB-related products.
Some items are available for fan purchase -- such as various T-shirts, hats, fun collectibles, etc. -- and others are on display with the hopes that MLB or MiLB teams will like what they see.
For example, Jostens had on display several championship rings they've made in the past few years, not just limited to baseball: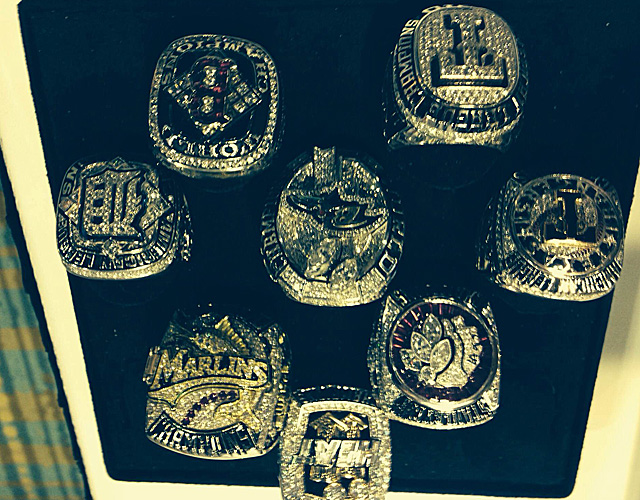 I was able to try on the Rangers AL Championship ring (far right) and, well, that's a lot of ring.
These are some pretty awesome paintings, painted and put up for sale by a dude who is actually named Tim Raines. Seriously! (Big League Stew has done a profile on him)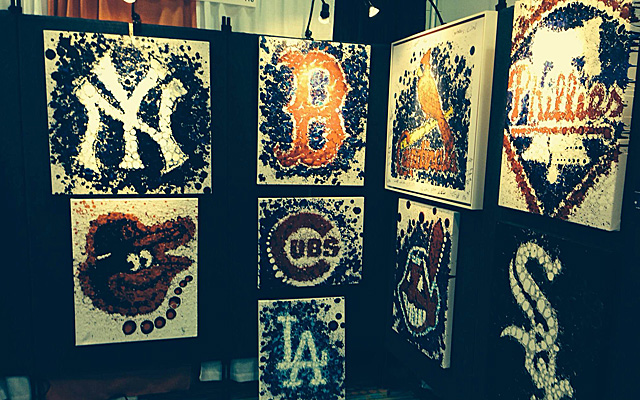 Hey, does this look like something cool? Yadier Molina's Gold Glove!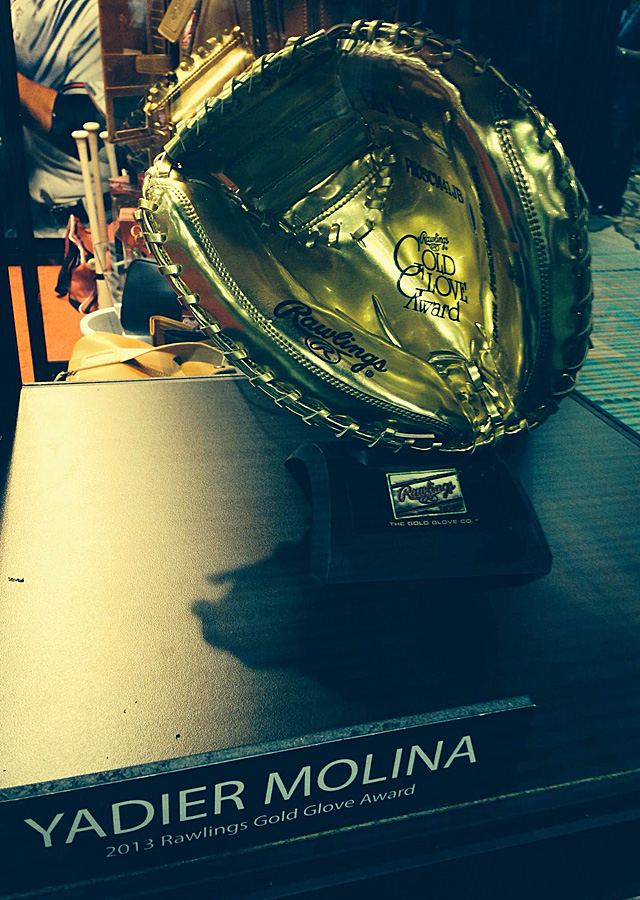 (No, that's not for sale)
Also, here are replica gloves of those used by Gold Glove performers Adrian Beltre, Paul Goldschmidt and Manny Machado: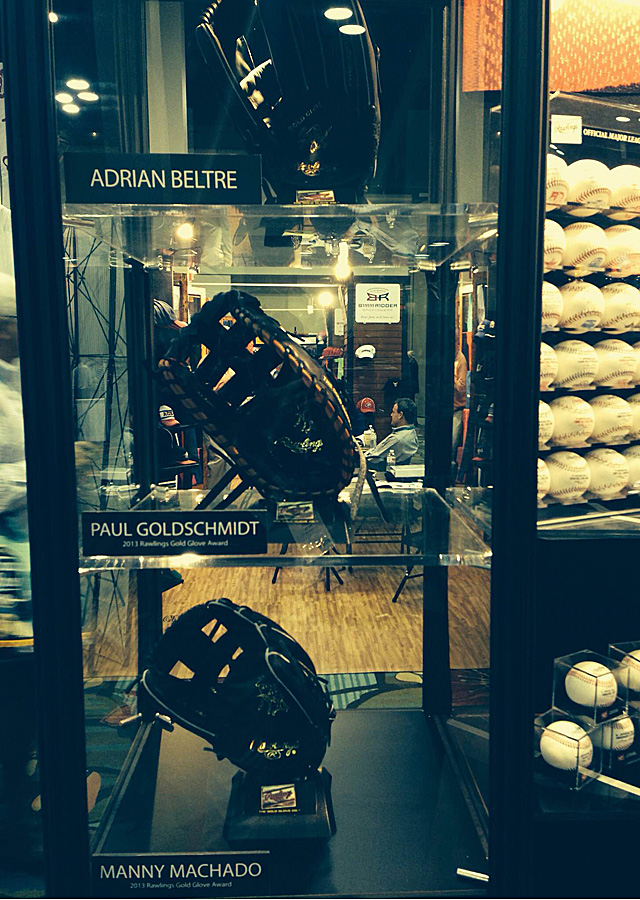 Beltre didn't win the Gold Glove in 2013 (Machado did, obviously), but he's won it before. Four times!
For the MLB/train set enthusiasts out there -- and I know there are millions of you -- Lionel has team-oriented train sets.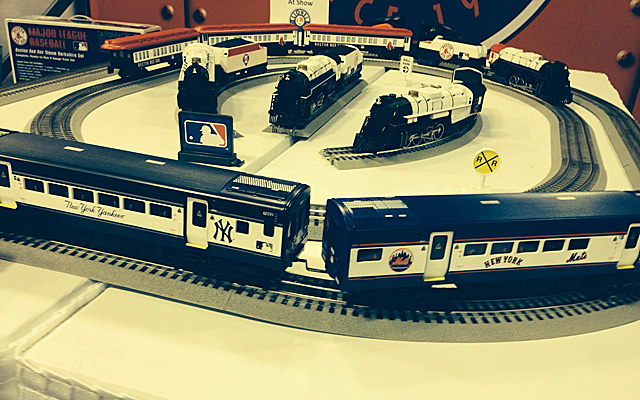 Wanna see a cross-section of a baseball? Spalding's exhibit at the Trade Show has you covered: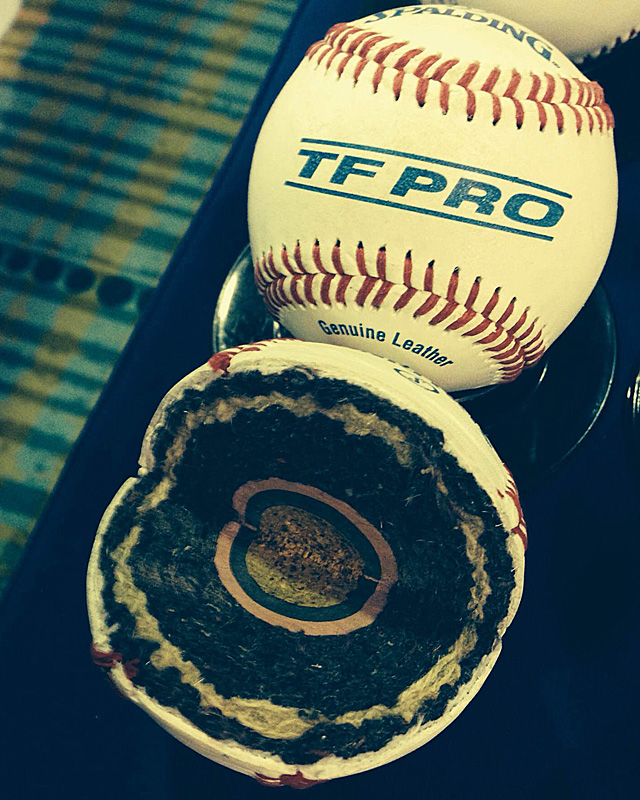 And finally, I'm closing with this. Chandler Bats had a stand prominently featured toward the front of the Trade Show and their ads boast that they make their bats by hand instead of via factory. And in case you don't believe them, they show you, constantly throughout the trade show.
Here's a five-part, progressive shot of a man working up a bat on his wood lathe: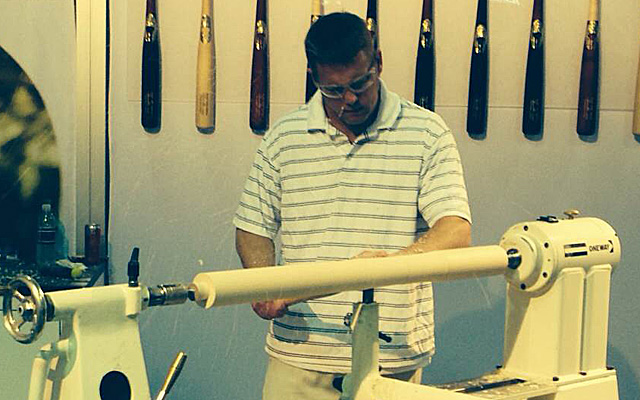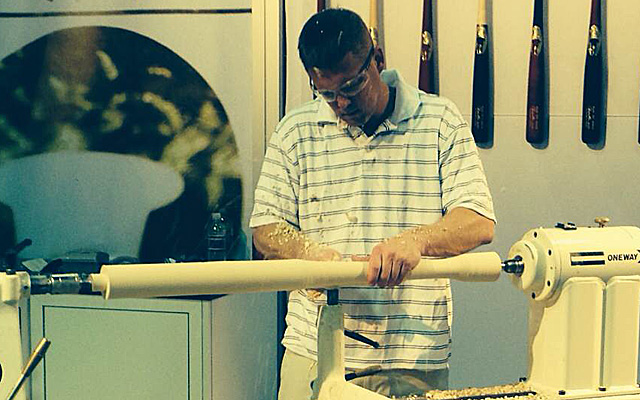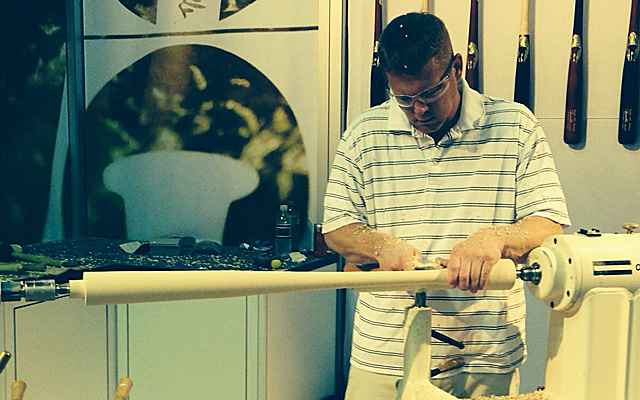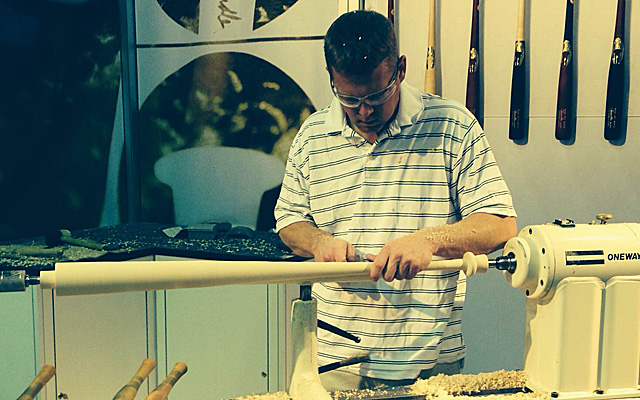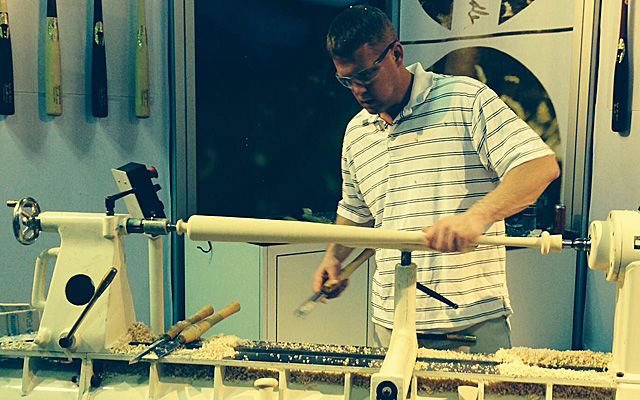 This was done over the course of a half hour. Pretty nice craftsmanship. Check them out at ChandlerBats.com.
Anyway, these pictures don't nearly do justice to how much there is in the Trade Show, but I had a limited time in there as I was paying attention to actual MLB news. For future years, if the Winter Meetings are hosted close to your home town, I recommend the Trade Show to big-time baseball fans. It's pretty awesome.
Keep it locked right here for everything you need to know about the world of baseball Tues...

There have been several racially charged incidents at Fenway Park this year

Washington's right fielders have sputtered offensively since Harper went down
The good news? Wichita still has a chance to win the series Tuesday night

Soon more home runs will have been hit in 2017 than in any other season in MLB history

Ferrell somehow avoided going to the ground