PHOTOS: Fenway Park, Ted Williams and the red seat
In a sea of green seats in deep right-center field, there's one red seat. It's where Ted Williams once hit a home run 502 feet.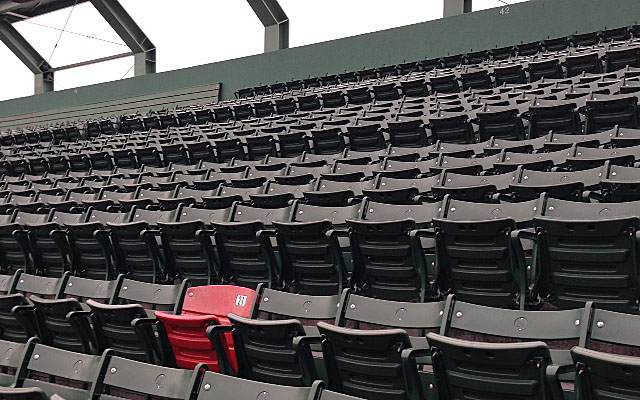 BOSTON - Buried deep in a sea of green seats in right center field of legendary Fenway Park is a lonesome red seat, pictured above.
The story behind the seat is that on June 9, 1946, Ted Williams hit a home run to that seat. Why is that significant? Oh, only because it's 502 feet away from home plate -- a Red Sox record distance for a home run.
Here's a picture I took sitting in the red seat, to give an idea of how far away it is -- also, there was a zero percent chance I was leaving here without having sat in it: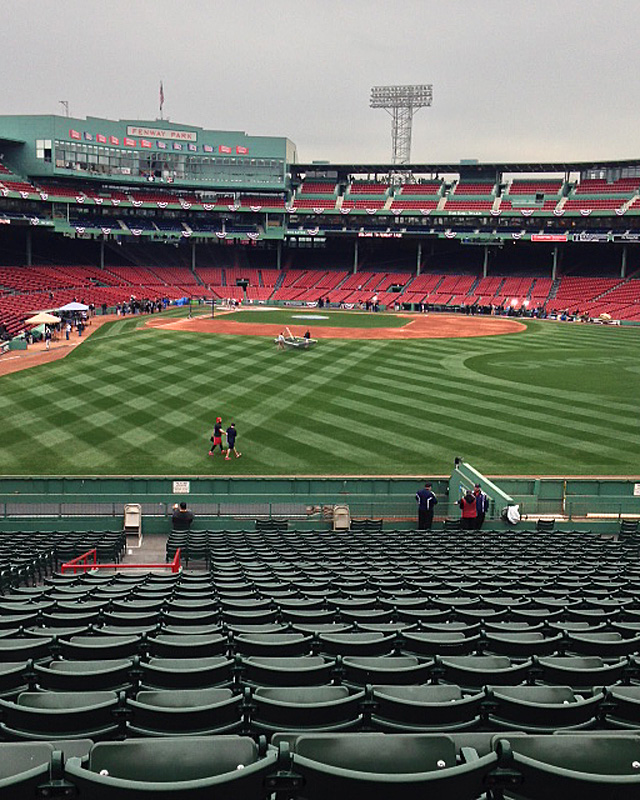 And for good measure, with a little help from our arrowed friend, here is the seat from around home plate (I can only get so close to it without being ejected from the stadium, after all):
Well done, Mr. Williams.
Gallardo spent the first eight years of his career in Milwaukee

MLB revenues are at a record high right now, but teams aren't spending it on players

Chicago added Tyler Chatwood earlier this offseason but might not be done adding to the ro...
The Dodgers and Braves pulled off a whopper on Saturday

Sabathia will reportedly spend a 10th season in the Bronx

Fowler suffered a knee injury at Chicago's Guaranteed Rate Field