PHOTOS: Ken Griffey Jr.'s son catches two TDs in bowl game
Let's make time for some college football, with future Hall of Famer Ken Griffey Jr. as our tidy rationale.
MORE: FA tracker: position players | FA tracker: pitchers
It is, of course, bowl season, which is the province of our confreres over at Eye On College Football. For us, though, we are duty-bound to note that Trey Griffey, son of future Baseball Hall of Famer Ken Griffey Jr., scored two touchdowns in Arizona's victory over Boston College in something called the "Advocare V100 Bowl." (Bah: It'll always be the Poulan Weedeater Bowl to me.)
Here, via USATSI, is photographic evidence of the younger Griffey's two scores ...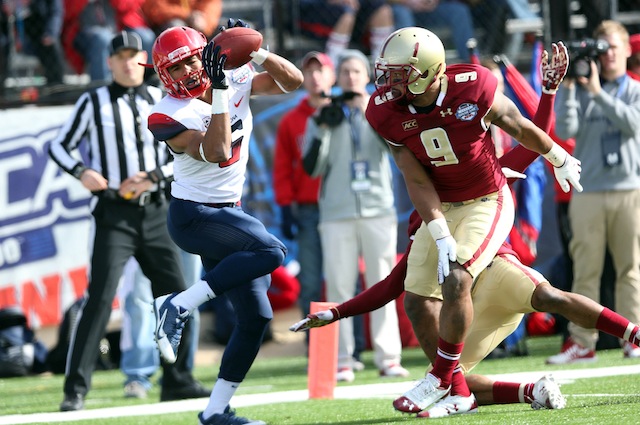 And ...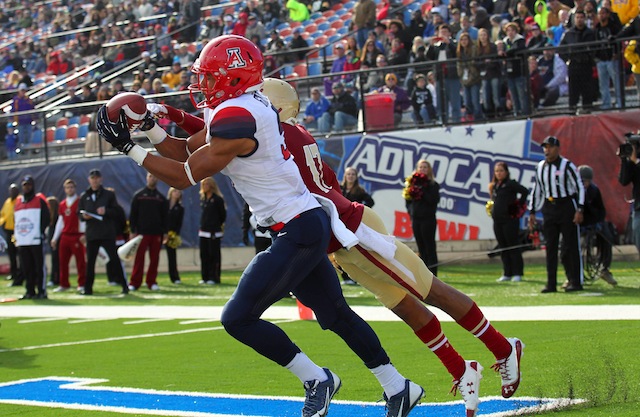 And here's some evidence, courtesy of @CJZero, that Pops Griffey was on hand and had some crappy, low-end camera in tow ...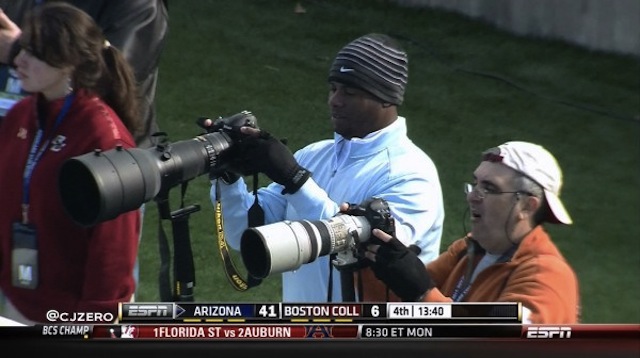 That's him in the middle. He played baseball.