Pirates activate Andrew McCutchen off 15-day DL
The Pirates have activated Andrew McCutchen off the 15-day disabled list.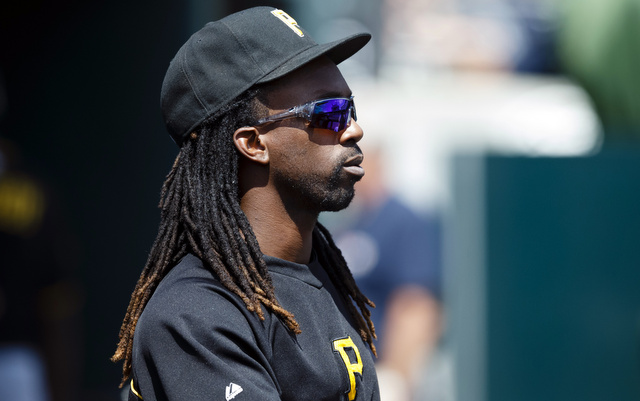 More: Will McCutchen's return be enough to save struggling Pirates?

The Pirates have activated Andrew McCutchen off the 15-day disabled list, the team announced. He had been sidelined for the minimum 15 days with a rib fracture.
McCutchen, 27, suffered the injury roughly two weeks ago, soon after being hit by a pitch in a game against the Diamondbacks. The beaning was in retaliation for a pitch earlier in the series that hit Paul Goldschmidt, breaking his hand and ending his season.
In 109 games before getting hurt, McCutchen was hitting .311/.411/.536 (166 OPS+) with 32 doubles, 17 home runs and 17 stolen bases. He has actually improved on last year's NL MVP-winning performance.
The Pirates come into Tuesday having lost six straight games. They are 64-61 overall, putting them six games back in the NL Central and two games back of a wild-card spot.
To make room on the roster for McCutchen, the Pirates sent utility man Michael Martinez to Triple-A.
Several players called for the netting to be extended down the base lines following Wednesday's...

Maria made landfall as a Category 4 on Wednesday

The players are trying to do their job and don't want to see anyone hurt
The child is receiving medical attention at an area hospital, the Yankees said in a statem...

Brantley has not played since August 8 due to an ankle injury

Plus the Red Sox can lock down a postseason spot and all you need to know from the world of...