Pirates need to go for it now, and Morneau trade shows they are
The Pirates have an opportunity this year, and they need to seize it. Trades this week for Marlon Byrd and now Justin Morneau should help.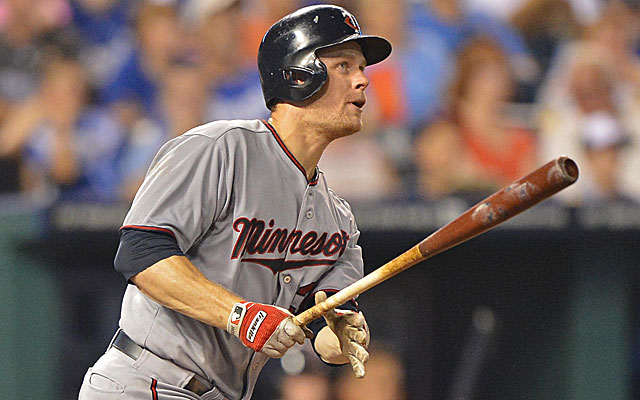 The Pirates had to make a trade this month, and they did.
But what's wrong with making two?
They had to get a first baseman or a right fielder. But what's wrong with getting both?
We've criticized the Pirates plenty in the past for being too cautious. There's no chance I'm going to turn around now and get on them for being too aggressive.
General manager Neal Huntington seems to understand that this is the time to go for it, a point proven again Saturday when he got Justin Morneau from the Twins. Rival teams say the Pirates have been the most aggressive team in baseball at putting in waiver claims, but in this case Huntington made a last-minute deal for a player who had already cleared waivers.
Just as he did with the trade for Marlon Byrd (acquired from the Mets on Tuesday along with John Buck), Huntington dealt for a hot player. Morneau's nine August home runs are tied for the third-most in the majors, behind Miguel Cabrera and Alfonso Soriano (both with 11).
Pirates first basemen have only 16 home runs all year.
The Pirates had been going with something of a platoon at first base, using the left-handed hitting Garrett Jones and the right-handed hitting Gaby Sanchez. Jones had a big night Friday against the Cardinals (three hits including a home run, four RBI), but he has struggled so much that the Pirates had started using Sanchez against some right-handed pitchers.
Morneau isn't the same player he was when he won the 2006 MVP award in the American League (or when he finished second two years later). But he has strong numbers against right-handed pitching (.831 OPS, 15 home runs in 342 at-bats), and should strengthen a Pirates lineup that has been questionable.
Morneau will be a free agent at the end of the season, so trading him now made sense for the Twins. But with only a month remaining on his contract, the price (outfielder Alex Presley and a player to be named) was hardly prohibitive for the Pirates.
The Pirates have tended in the past to be ultra-cautious in dealing prospects, but this week they proved that they could add two impact bats without giving up any of the best players in their strong system.
Their argument in the past has been that as a small-market team, they need all the young talent they can get. Fair enough, but as a small-market team, they also need to take advantage of opportunity when it's there.
It's there now. The Pirates are tied for first place on the final day of August. They've energized their fans. Barring a total collapse, they'll not only end the ugly streak of 20 straight losing seasons, but make the playoffs, as well.
This is no time for caution. This is the time to go for it.
This week proves that the Pirates understand that.
Keep it locked right here for everything you need to know about the world of baseball Tues...

There have been several racially charged incidents at Fenway Park this year

Washington's right fielders have sputtered offensively since Harper went down
The good news? Wichita still has a chance to win the series Tuesday night

The 2017 season is going to shatter the all-time collective home run record

Ferrell somehow avoided going to the ground