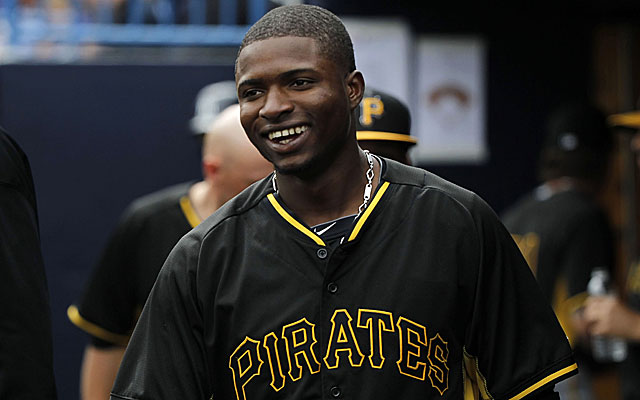 More MLB: Power Rankings | Expert Picks | Latest news & notes | Fantasy news
Top Pirates prospect Gregory Polanco turned down a seven-year offer from the team for about $25 million, league sources confirmed.
The deal also included three option years and could have paid Polanco between $50 million and $60 million if all three options were picked up. The options were said to have been fairly low amounts considering those would likely be free-agent years for Polanco, though still they could have doubled the deal from the approximate $25 million guarantee.
The offer was made in spring training, with Polanco having only played two games of Triple-A baseball at the time. He was sent to Triple-A for this season, and he is dominating so far.
The offer was first reported by Yahoo Sports.
Polanco, perhaps the best outfield prospect in professional baseball, remains at Triple-A Indianapolis, where he is tearing up the league. The five-tool player, only 22 years old, is hitting .397 and has a .621 slugging percentage.
This has become something of a trend on baseball. The Astros made an offer reported to be for $23 million over seven years this offseason to top outfield prospect George Springer, who started the year at Triple-A but has since been called up.
Some teams will delay call-ups to push back a prospect's arbitration and free-agent clocks. But Pirates GM Neal Huntington said in this space a couple weeks ago that the Pirates are merely taking a patient approach, which worked for them with Andrew McCutchen, Starling Marte, Gerrit Cole and others, and that the conservative plan is actually put in place for the players' well-being, as well as the team's.
Meanwhile, the Pirates are struggling this season, particularly on offense, where they are near league lows in most categories.