Pirates vs. Reds: NL wild-card game lineups and rosters
The NL wild-card game between the Pirates and Reds begins at 8:07pm ET on Tuesday. Here are the lineups and full 25-man rosters.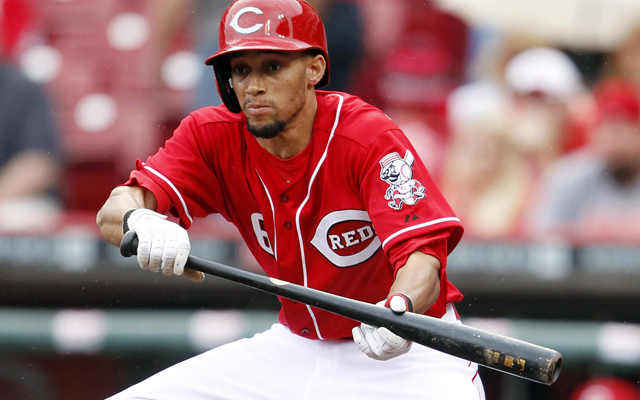 More NL Wild-Card: Live Blog | Reds at Pirates: Who has the edge?
The first playoff game of 2013 -- Monday's tiebreaker game was technically a regular season game -- is just a few hours away. The NL wild-card game between the Pirates and Reds at PNC Park begins at 8:07pm ET and will be the first postseason game in Pittsburgh since 1992. Yeah, it's been a while.
With the clock counting down to first pitch, here are the starting lineups and full 25-man rosters for each team. Keep in mind the winning team will be able to set a new roster prior to playing the Cardinals in the NLDS, which is why both clubs left their unavailable starting pitchers off the roster in favor of extra bullpen arms and bench players.
Cincinnati Reds
CF

Shin-Soo Choo

LF

Ryan Ludwick

1B

Joey Votto

2B

Brandon Phillips

RF

Jay Bruce

3B

Todd Frazier

SS

Zack Cozart

C

Ryan Hanigan

RHP

Johnny Cueto
Bench: C Devin Mesoraco , IF Jack Hannahan , IF Cesar Izturis , OF Chris Heisey , OF Xavier Paul , OF Billy Hamilton and OF Derrick Robinson .
Bullpen: RHP Mike Leake , LHP Aroldis Chapman , RHP Sam LeCure , RHP J.J. Hoover , RHP Alfredo Simon , LHP Sean Marshall , LHP Manny Parra , RHP Logan Ondrusek and LHP Zach Duke .
Pittsburgh Pirates
LF

Starling Marte

2B

Neil Walker

CF

Andrew McCutchen

1B

Justin Morneau

RF

Marlon Byrd

3B

Pedro Alvarez

C

Russell Martin

SS

Clint Barmes

LHP

Francisco Liriano
Bench: C John Buck , C Tony Sanchez , IF Josh Harrison , 1B/OF Garrett Jones , IF Jordy Mercer , 1B Gaby Sanchez , OF Travis Snider and OF Jose Tabata .
Bullpen: RHP Gerrit Cole , RHP Jeanmar Gomez , RHP Jason Grilli , RHP Vin Mazzaro , RHP Mark Melancon , RHP Bryan Morris , LHP Tony Watson and LHP Justin Wilson .