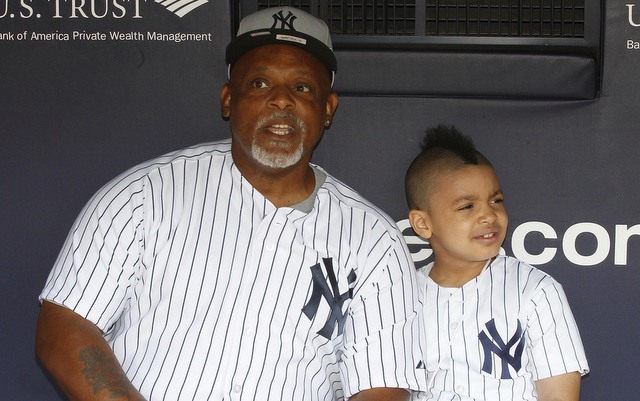 More MLB: Scoreboard | Standings | Probable Pitchers | Sortable Stats | Odds
Tigers slugger Prince Fielder and his father, long-time big leaguer and two-time home run champ Cecil Fielder, have not been on good terms in recent years. It got to the point where Prince would have Cecil thrown "out of the damned stadium" if he showed up to his games.
On Friday, television cameras caught father and son Fielder shaking hands prior to the Tigers loss to the Marlins in Miami. Cecil was seated near Detroit's dugout. A handshake doesn't sound like much, but it's much more than the two have shared in recent years. Steve Kornacki of Fox Sports Detroit has the story and a photo of the two meeting on Friday.
The problems between Prince and Cecil stem from Cecil's gambling problems and divorce from Prince's mother, according to Kornacki. The two have been estranged for almost a decade, and Prince was quoted by the Detroit News in 2004 as saying "My father is dead to me" while in the minor leagues with the Brewers. He's rarely spoken to the media about his father.
The two have reportedly spoken on and off in recent years and appear to be slowly repairing their relationship. Hopefully they're working things out, both for the sake of the Fielder family and for fans hoping for a follow-up to this: