Prince Fielder to have neck surgery, may miss rest of 2014
Rangers first baseman Prince Fielder has scheduled surgery to repair his neck injury for this coming Tuesday. He's likely to miss the rest of the season.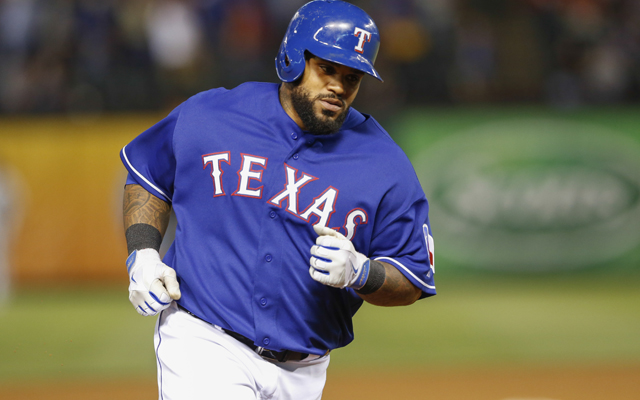 More MLB: Power Rankings | Expert Picks | Latest news & notes | Fantasy news
Rangers first baseman Prince Fielder is scheduled to have cervical fusion surgery to repair a herniated disk in his neck this coming Tuesday, the Rangers announced in a press conference Thursday afternoon. General manager Jon Daniels -- who made the announcement -- said that Fielder will get a second opinion, but the expectation is that this opinion will be a confirmation that Fielder needs the surgery.
The recovery period from this surgery was said to be three to four months, meaning that Fielder will likely miss the rest of the 2014 season.
Fielder, 30, had a nerve-root injection last week, but it didn't seem to do much good as Fielder reportedly continued to feel weakness in his left arm.
The weakness seemed to be evident in his performance this season, too, as Fielder is hitting .247/.360/.360 (100 OPS+) with eight doubles, three homers and 16 RBI.
The injury put an end to Fielder's impressive run of ironman-like seasons. He played in 162 games in 2009 and 2011-13. In 2010, he played 161 games. Since becoming a full-time player, Fielder has never appeared in fewer than 157 games. Until this season, where it appears  he'll end up with just 42 games played.
Fielder is signed through 2020 at $24 million per season. He went to the Rangers this past offseason in a straight-up trade of All-Stars, sending Ian Kinsler to Detroit.