Prince Fielder to pose nude in upcoming magazine feature
Rangers slugger Prince Fielder will pose nude in an upcoming magazine feature. Tastefully, of course.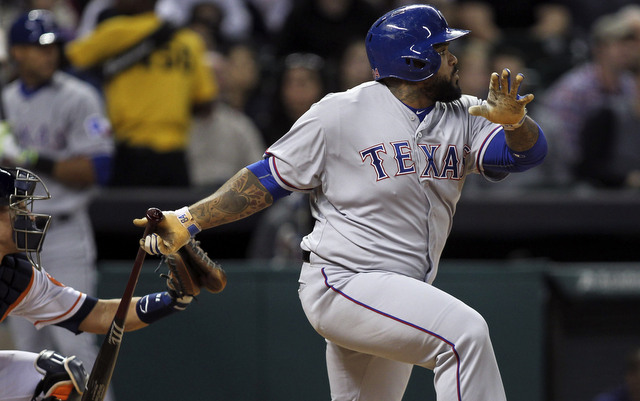 More MLB: Power Rankings | Expert Picks | Latest news & notes | Fantasy news
Rangers slugger Prince Fielder is out for the remainder of the season following neck surgery, which leaves him plenty of time to pursue other interests. Among those interests: posing nude for magazines. Tastefully, of course.
According to Associated Press, Fielder will be one of 22 athletes to pose in an upcoming issue of ESPN The Magazine's Body Issue, their equivalent of the Swimsuit Issue. Fielder will be included in a feature called "Bodies We Want."
Fielder, who is listed at 5-foot-11 and 275 lbs. on the team's official site, won't be the first Rangers player to appear in the Body Issue. Outfielder Nelson Cruz posed nude in the 2009 edition. Matt Harvey's photos (NSFW-ish) created quite the stir last year, as you may remember.
The Body Issue is scheduled to hit newsstands on July 11.
Does the Jackson signing mean the Giants are out on Lorenzo Cain?

Acuna edged out Shohei Ohtani and Vladimir Guerrero Jr.

There's no reason to run over the cases for and against Bonds, so let's have fun instead
The coveted right-hander would certainly be a fit in Milwaukee

We rate the best mustaches from random baseball cards because, why not?

Colon wants to break a Dennis Martinez record