Quote of the Day: A.J. Ellis on Zack Greinke's sense of humor
How does Zack Greinke compare to Clayton Kershaw when joking around in the clubhouse? "Zack will bury you," said catcher A.J. Ellis with a laugh.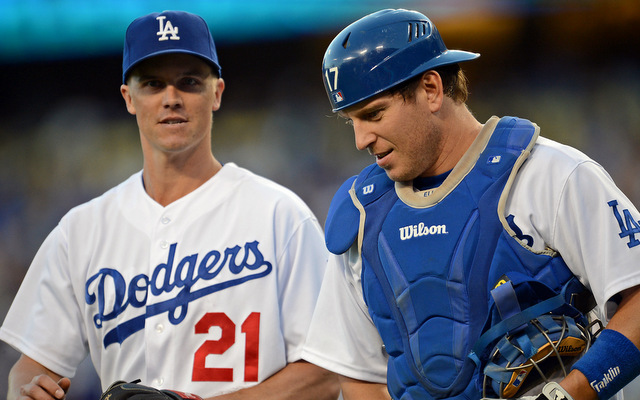 MORE: Predictions | Spring Training | Scoreboard | Team previews
Dodgers right-hander Zack Greinke is one of baseball's most unique personalities, which, naturally, carries over into the clubhouse when he's joking around with teammates. In a recent ESPN piece about Clayton Kershaw, catcher A.J. Ellis compared Greinke's sense of humor to Kershaw's:
"Usually, it evolves into all of us ganging up on Kersh and giving him a hard time about something," Ellis says. "He's an easy target because he doesn't fire back. You can't pick on Zack Greinke, because Zack will bury you. If Kersh makes fun of me, I know it's maybe 70 percent true and 30 percent joke. If Zack makes fun of me, it's 100 percent true and I may have to go look in the mirror for a while and think, I might have to make some changes."
I don't know what it is, but I find something about Greinke giving teammates an existential crisis very amusing.
The Mets didn't want to trade a young outfielder for an older one

Josh Harrison doesn't sound pleased Gerrit Cole and Andrew McCutchen have been traded away

The team's media contracts expire following the 2019 season
San Francisco could use more help in the outfield and at the back of the rotation

The White Sox, Athletics, Orioles and Marlins are the holdouts after the Blue Jays and Angels...

Molina's deal expires after the 2020 season