Quote of the day: Bo Porter on numbers and Stephen Strasburg
Astros manager Bo Porter had an interesting response when asked about playing time for his players.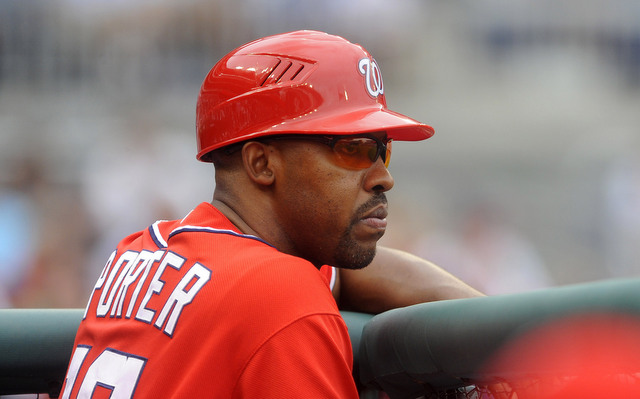 Astros rookie manager Bo Porter was asked about playing time goals and limitations for his players on Thursday, and his response was quite interesting:
#Astros' Bo Porter: "You will never get me to lock in on a number figure on anything. That there is the Stephen Strasburg question."

— Brian T. Smith (@ChronAstros) March 21, 2013
Porter added: "The player will tell you. ... I'll let my eyes make the decision at that time."

— Brian T. Smith (@ChronAstros) March 21, 2013
Porter served as the Nationals' third base coach in 2011 and 2012, so he was front and center for the whole Strasburg shutdown fiasco. Based on his comments, he either disagreed with the decision to shut the right-hander down or simply did not like how the whole thing played out.
The decision to end Strasburg's season prematurely is another debate for another time, but almost everyone agrees the situation wasn't handled all that well. Everything was public and it became a (very) big distraction. Porter obviously learned something from that and will use it with his new team, but it's interesting to see a manager directly mentioning something so controversial so soon after changing jobs.
The former Tigers teammates were voted into Cooperstown by the 16-person Modern Era Commit...

The Yankees still have room for a good-sized signing even after Saturday's trade with Miam...

St. Louis gets some much needed help for their bullpen
Keep tabs on the top 50 free agents right here

Morrow thrived with the Dodgers last season

Boston needs a power bat, among other things