Quote of the Day: Rafael Soriano on spring training
Some people were worried about Rafael Soriano during spring training. He has a message for those people.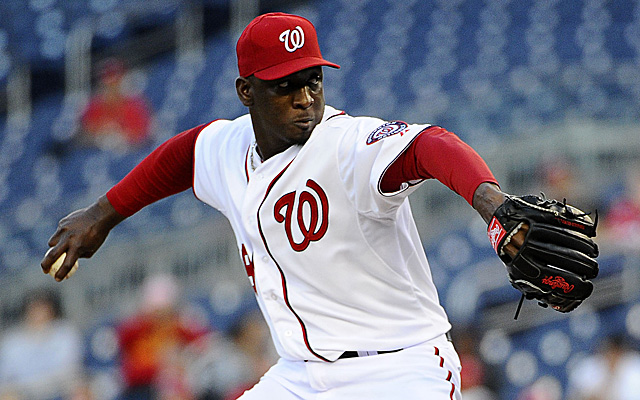 More MLB: Power Rankings | Expert Picks | Latest news & notes | Fantasy news
In a very good read on washingtonpost.com by Adam Kilgore, Nationals closer Rafael Soriano provides this utter gem of a quote regarding his sub-par performance in spring training:
"I feel good now. I've got my slider back. I'm being more aggressive. A lot of people [were] worried about me in spring training. It's [expletive] spring training. I know what I do. That's it."
Let's all put this in our pocket and save it for next spring, when some people decide to focus on spring stats. This is how the overwhelming majority of major leaguers feel, Soriano is just the guy who decided to say it.
Look, spring training is very important. Players need to get in shape, work off rust and prepare for the season. Performance might matter to younger player fighting for jobs or guys coming off major injury, but for the most part, it's just practice. Or, as Soriano would say, it's f****** spring training.