Quote of the Day: Terry Francona references BeerAndChickengate
Indians manager -- and former Red Sox manager -- Terry Francona said Monday that his Indians stayed away from chicken and beer this September.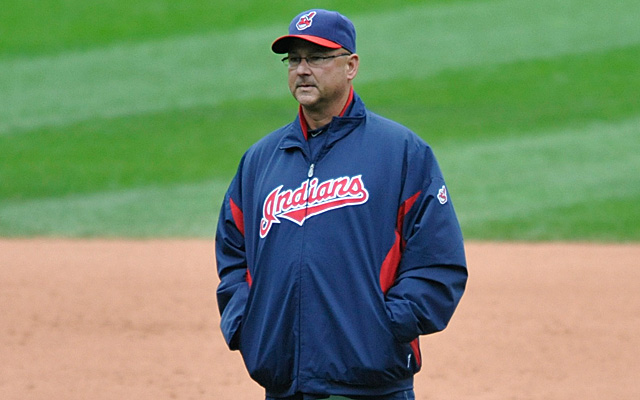 The last time Terry Francona managed, his Red Sox completely fell apart down the stretch, going 7-20 in September and blowing a substantial lead in the AL wild-card standings to the Rays. This time around, it has been the complete opposite. Francona's Indians went 21-6 in September and closed on a 10-game winning streak. They secured a home playoff game by taking the top wild-card spot, too.
Monday, Francona met with reporters to discuss the red-hot finish and more -- and he brought his sense of humor with him.
What was Indians' secret to success in September? "We stayed away from chicken and beer," Francona quipped.

— Jordan Bastian (@MLBastian) September 30, 2013
Yes, after the Red Sox's collapse in 2011, some in the Boston media went nuts over reports that starters Josh Beckett, Jon Lester and John Lackey would routinely eat chicken and drink beer during games in the clubhouse while playing video games. That was one of the issues that brought on the demise of the Red Sox that September, the narrative said.
Kudos to Francona for laughing about it, especially as he's set to return to the playoffs.