Rafael Soriano turns down qualifying offer, but is still on Yankees' radar
Soriano rjected the $13.3-million bid by Friday's deadline. But the sides are still talking.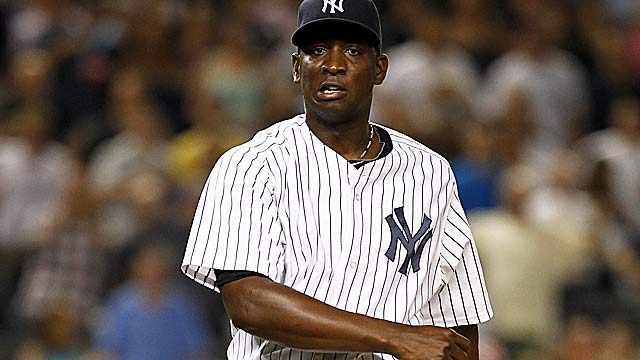 Rafael Soriano is still in talks with the Yankees after rejecting their offer.
(US Presswire)
INDIAN WELLS, Calif. -- Yankees closer Rafael Soriano rejected the club's $13.3 million qualifying offer by Friday's deadline, but the sides are continuing to talk.
Soriano is believed to prefer staying with the Yankees.
All-time great closer Mariano Rivera has told the Yankees he's coming back, but the Yankees would like to have both closers.