Rafael Soriano turns down qualifying offer, but is still on Yankees' radar
Soriano rjected the $13.3-million bid by Friday's deadline. But the sides are still talking.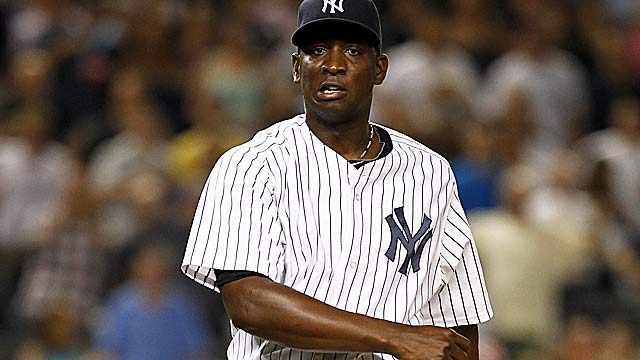 Rafael Soriano is still in talks with the Yankees after rejecting their offer.
(US Presswire)
INDIAN WELLS, Calif. -- Yankees closer Rafael Soriano rejected the club's $13.3 million qualifying offer by Friday's deadline, but the sides are continuing to talk.
Soriano is believed to prefer staying with the Yankees.
All-time great closer Mariano Rivera has told the Yankees he's coming back, but the Yankees would like to have both closers.
J.D. Martinez is reportedly headed to Boston on a free-agent contract

Keep tabs on the top 50 free agents on the market right here

Arizona didn't waste much time turning to its fallback option following Martinez's deal with...
The former AL MVP has been one of baseball's best players in recent years

The free-agent slugger will join the Red Sox after all

Harper would prefer if reporters respect his wishes