Rangers listening on their core of vets, spicing up weak bat market
Texas will talk about anyone but sees Yu Darvish and Adrian Beltre "on a different level."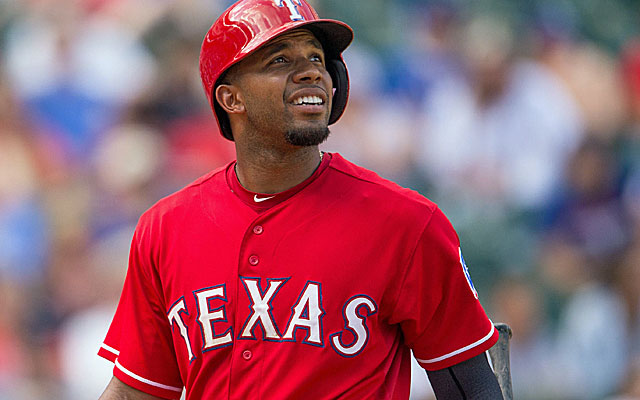 In something of a surprise, and also something that could potentially shake up the trade market, the injury-wracked Rangers are now telling teams that they would listen to trade proposals on anybody, and barring a turnaround will consider just about anything.
"They are open to anything with the vet core," is the understanding of one rival GM.
Of course, there is anybody, and then there is anybody.
What that means is that while the Rangers, whose season has uniquely been decimated by injuries, aren't averse to suggestions of others, star third baseman Adrian Beltre and ace pitcher Yu Darvish are "on a different level," according to people familiar with Texas' thinking.
The Rangers as a team are on a different level from most potential early sellers, too, and even if Darvish and Beltre stay, which seems likely since they should be very good next year once they are all healed, their seeming entry into the seller category promises to significantly improve what looked to be an all-time weak market for hitters and position players.
Elvis Andrus and Alex Rios, for instance, look like superstars on this market, if Texas does go ahead and offer them up.
Rios has value with a $12-million salary, now-reasonable $12-million option for 2015 and .316 batting average in one of his best seasons. And Andrus is intriguing. While the $15-million-a-year salary seems high based on the production since he signed the eight-year deal a year and a half ago, he's a prototypical shortstop who's a wonderful defender, something that's rare in the game.
"I think Andrus might make more sense than people realize (as a trade piece)," one rival GM said.
The Rangers have a superb farm system with several fine young players seemingly ready to make the big step to the majors, including potential shortstops Jurickson Profar, who's expected to miss this whole season, and Luis Sardinas. Which means they have ready replacements should Andrus be dealt.
"They have tremendous depth there," one GM said, before noting, "but they don't have anyone to replace Beltre."
Beltre remains an All-Star caliber third baseman and a team leader who's beloved by everyone around the Rangers, making a deal seem improbable. Similarly, how does one replace someone like Darvish, a 20-something ace with a reasonable salary (and don't forget, half the money was spent on the posting fee).
As one rival GM pointed out regarding Darvish, "Texas is not a rebuild. They can be good next year and they need Darvish. He ain't going anywhere."
Reliever Joakim Soria could be a star of the bullpen market, as he's made a boffo return from his second Tommy John surgery and currently has 35 strikeouts to only three walks to go with a 1.75 ERA.
Rangers people don't necessarily expect to trade too many players, as they have a vast majority under contract for next year, and several more are still hurt in their star-crossed season where they've lost nearly twice as many days of play as anyone else in the American League (they are up to about 900 days, and counting).
Losing five starting pitchers, multiple bullpen pieces and the right side of the infield has made the season resemble one long land mine, and as was noted here a week ago, teams began to inquire early. Then, a few days later, the interest in selling increased a notch with the revelation in the Dallas Morning News that they were putting feelers for potential trades out there.
Now comes word that they are up to the point of listening, and intend to make some sales, barring a turnaround for their outmanned team. Which at the moment doesn't seem likely.
Their presence in the market alone could bring hope that offensive help is possible. The other two likely early sellers, the Cubs and Padres, feature mostly pitching, with most of their available offensive options limited in value by weak seasons, including Carlos Quentin, Chase Headley and Nate Schierholtz. Chris Denorfia, a complementary piece, is the one available hitter on those two teams playing up to his standards.   
Texas could potentially take advantage of the weak supply and high demand for hitters and position players to make some opportune deals.
The lefty starter is coming off a terrible season

After acquiring Ian Kinsler and Zack Cozart in recent days, the Angels are trending upward

Cozart's coming off a big season as the Reds' shortstop
The veteran slugger spent the last eight seasons with Cleveland

The Padres may be poised for an active winter

Yes, Bryce Harper is going to make a lot of money next winter