Rangers re-sign Geovany Soto with one-year contract
The Rangers have re-signed backup catcher Geovany Soto to a one-year deal, reportedly worth $3.05 million.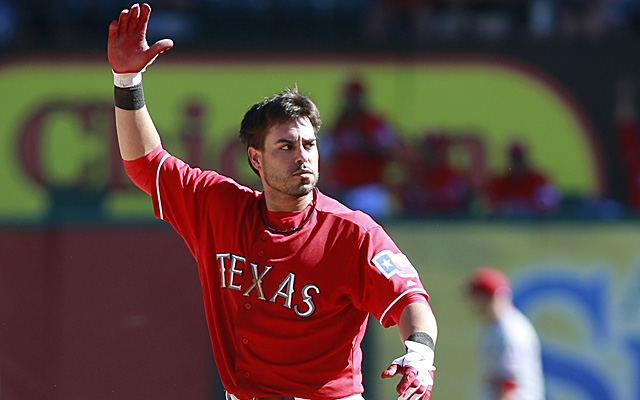 Free Agent tracker: Position players | FA tracker: Pitchers | Top five free agent catchers
The Texas Rangers have re-signed catcher Geovany Soto to a one-year deal, the club announced Tuesday afternoon. The club didn't disclose terms of Soto's deal, though Anthony Andro of Fox Sports Southwest reports it's for $3.05 million plus incentives.
Soto, 30, went to the Rangers just ahead of the 2012 trade deadline from the Cubs. In 101 games for the Rangers in 2012 and 2013, Soto has hit .222/.293/.405 with 14 homers and 47 RBI. He served mostly as a backup to A.J. Pierzynski this past season and was much better in his limited time, hitting .245/.328/.466 (114 OPS+).
Expect Soto to remain a backup if the Rangers have their say. They've been connected to top catching free agent Brian McCann in rumors and likely have enough money to pony up for a starting-caliber catcher.