Rangers tie dubious record with 59th active player this season
The Rangers have tied an MLB record by activating their 59th different player this season.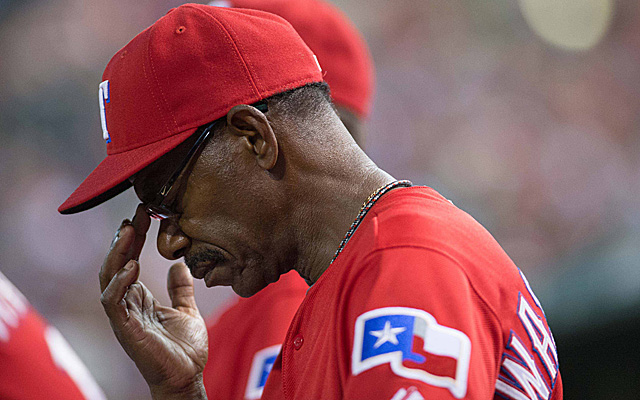 The Texas Rangers made a smallish roster move Friday when they placed first baseman/outfielder Jim Adduci on the seven-day concussion disabled list and selected the contract of infielder-outfielder Ryan Rua from Triple-A Round Rock. Generally speaking, we wouldn't be devoting a short article to such moves, but there's a reason for this one. From the press release:
When Rua appears in a game, he will be the 59th player to play for Texas this season, tying the major league record with the 2002 Indians, 2002 Padres, and 2008 Padres. He becomes the 20th rookie on the active roster this season, a new club record.
Needless to say, that's not the sign of a successful season. To get to 59 players in one season, there needs to be lots of injuries and underperformance. The Rangers have had plenty of both.
Those 2002 Indians were 74-88, but this was coming off of six playoff appearances in the previous seven seasons. It was their first losing record since 1993. The 2008 Padres went 63-99 after an 89-74 season (losing a one-game playoff to make the postseason).
As for these Rangers? They are 52-81 after four straight 90-win seasons. Unless they win out -- which I'm prepared to say won't happen -- it'll mark their first losing record since 2008.
I've only been in the BBWAA three years, but here's what my ballot would've looked like this...

In the last two votes, Clemens has gained nearly 17 percent in Hall of Fame voting

The results of the BBWAA Hall of Fame vote are revealed Wednesday, Jan. 24
Does the Jackson signing mean the Giants are out on Lorenzo Cain?

Acuna edged out Shohei Ohtani and Vladimir Guerrero Jr.

There's no reason to run over the cases for and against Bonds, so let's have fun instead