Ranking the acting done by A's coaches in Sean Doolittle commercial
Known for being savvy in social media, the aggressively bearded left-hander tells the fans how he educated Oakland's coaches in the world of "technoself studies." Manager Bob Melvin and his coaching staff co-star and steal their scenes.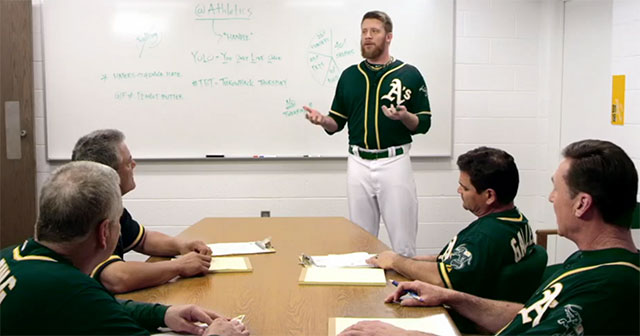 As everyone knows, the Oakland Athletics can be counted upon for at least two things: Moneyball and great TV commercials. Closer Sean Doolittle stars in the most recent release, which demonstrates his social media skills as they relate to teaching his elders about the nuance of Web 2.0. A generation ago, this commercial would have been about how to program a VCR.
Watch:
Doolittle does fine, but the real stars of the show, as it turns out, are Doolittle's elders: Manager Bob Melvin, bench coach Mike Aldrete, pitching coach Curt Young and third base coach Mike Gallego. Which coach wins best A's supporting actor? Let's rank 'em: (Just remember; There are no losers here! It's an honor just to be nomimated.)
1. Aldrete: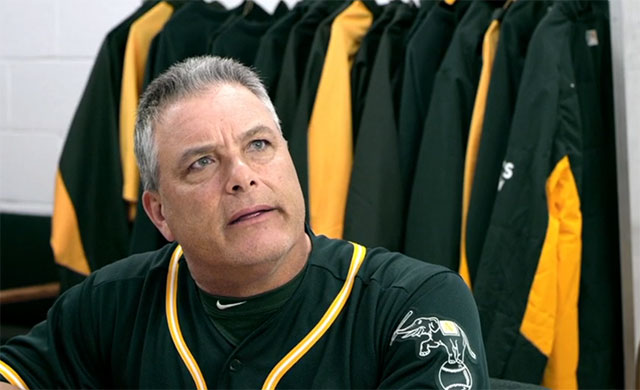 It's unfair because he gets two of the best lines, which include:
"So, someone said 'Cookies are bad.' How could cookies be bad?!"
And:
"Even if you're sending a selfer?"
"Cookies" being "bad" could refer to a virtual fight on social media that pits cookies vs. candy, or cookies vs. crackers, because that stuff happens by the moment. Or he means internet cookies — pieces of data that websites use to track visitors. Aldrete's character could be into web analytics. No matter, his astonishment steals the scene. Checking out Aldrete's bio at entertainment database extraordinaire IMDB, he doesn't have any acting credentials listed, other than appearances as a baseball player in a handful of postseason series with the Yankees and Giants. That could change if he keeps getting good roles in A's commercials.
2. Gallego: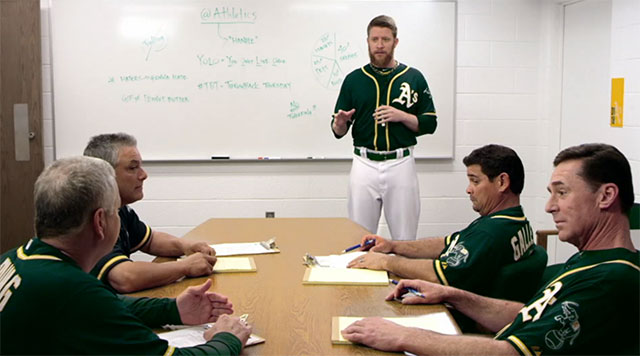 He doesn't get a closeup like the other guys for whatever reason, but it wasn't because he didn't know how to emote non-verbally. Gallego makes great faces when asking about hashtags ("one of those number sign things"), and when the group does a collective take, impressed with Young's internet abilities, Gallego's face is best. Strong subtlety always wins.
3. Young: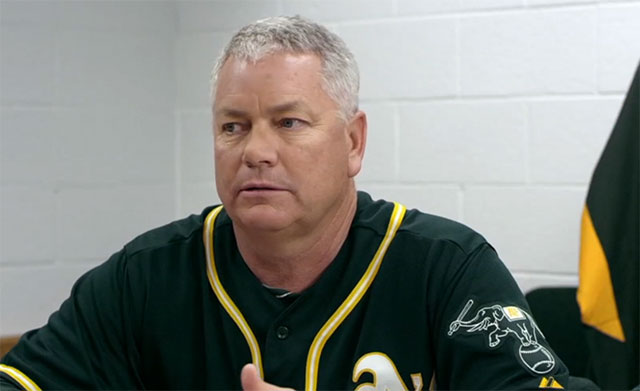 He gets the longest line: "I pinned a Snapchat on my Instagram GIF and tweeted it to my Tumblr page." It's immaterial whether such a sequence is even possible. It's simply a mouthful to say and Young does a workman-like job spitting it out, especially the "What?" rejoinder. One possible complaint: Young pronounces "GIF" with a hard "G," which you're not supposed to do. On this note, check out a close-up of the whiteboard, which displays the radical political agenda of the "Hard Gees":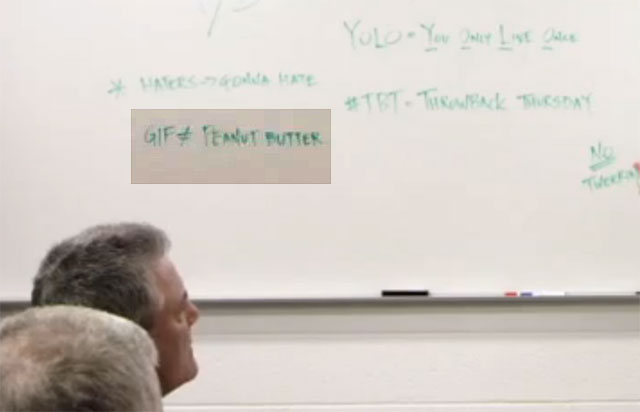 4. Melvin: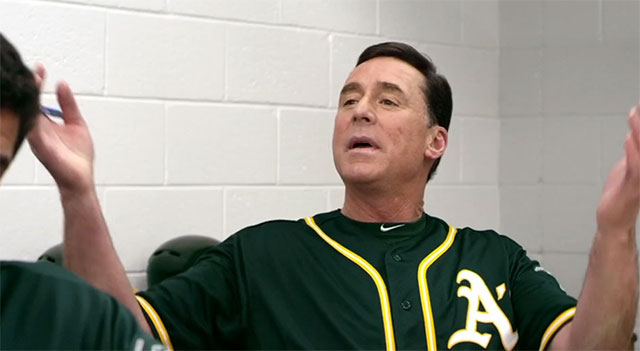 Bob Melvin, or Bob DeNiro? All he's got to say is, "How do I make a duck face?" but he expresses just the right amount of exasperation while doing so. You can even hear the sound of his hands slapping his lap. A genuine method actor, Melvin's performance doesn't cut corners. Looking forward to seeing what else the A's commercial producers might have in store from Melvin.
One more detail worth noting: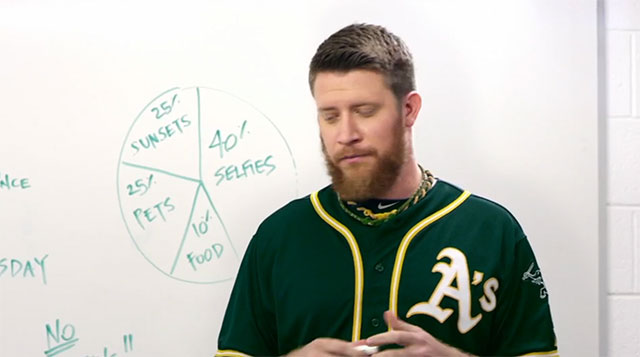 It's true, though: A full 40 percent of everything you see online is a selfie.
Our advanced computer model simulated the Yankees' 2018 season 10,000 times

Great news for the Dodgers and their star third baseman

Can the Sox fend off a souped-up Yankees team and win the AL East for the third straight s...
The Dodgers' third baseman broke his wrist Monday night

Our proven computer model simulated the entire 2018 MLB season 10,000 times

The Dodgers, seeking an elusive World Series title, suffer an early blow when Turner is hit...