Rays' David Price expects to be traded this offseason
Rays ace David Price is fresh off a frustrating loss to the Red Sox in the ALDS, and he's already thinking about the uncertain future.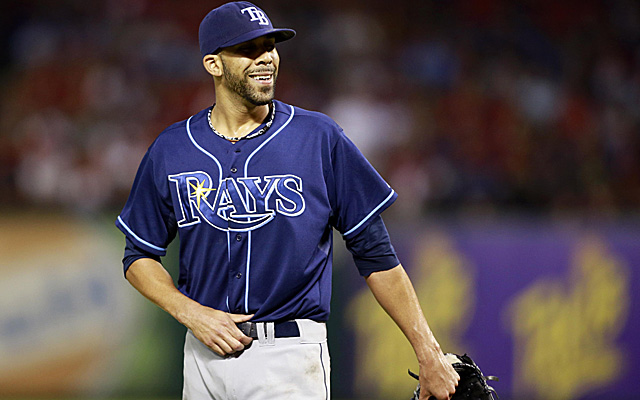 MORE: R.I.P., 2013 Rays
As CBSSports.com's Danny Knobler wrote not long ago, Rays ace David Price is likely to be traded over the winter. Now, that reality seems to setting in for Price himself. Here's what the 2012 AL Cy Young winner recently told Roger Mooney of the Tampa Tribune and other reporters on the subject of an offseason change of address:
"If you go with what's been done in the past I guess you're going to have to think you're going to get traded.

"You've seen it happen a couple of times already. I don't know what's going to happen, but I know what's happened in the past."
Price isn't eligible for free agency until after the 2015 season, but, as a former super-two player, he's already entering his third season of arbitration eligibility. As such, he's likely becoming a bit pricey for the small-market, tight-budget Rays. As Mooney notes, Price understands those considerations and says he isn't angry or bitter about what the future likely holds. 
Across parts of six major-league seasons, Price has pitched to a 3.19 ERA and made three All-Star teams, so he'd be sure to elicit plenty of interest on the trade market. 
Stylistically, the Dodgers seem to match up better against the Yankees and here is why

Hernandez also set a new LCS record with 7 RBI

The 2017 World Series begins Oct. 24
Magic was watching his Dodgers take care of business in the NLCS while at the Lakers game

The Dodgers advance to the World Series for the first time since 1988

Gardenhire is familiar with the American League Central