Rays pick up 2014 club options for Ben Zobrist and Yunel Escobar
The Rays have exercised their club options for Ben Zobrist and Yunel Escobar, bringing both back for 2014.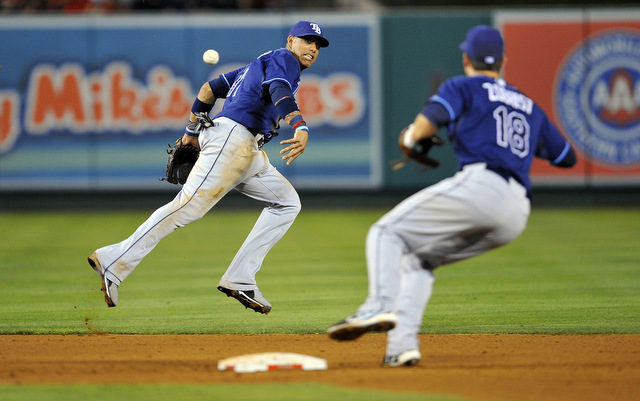 As expected, the Rays have picked up their 2014 club options for second baseman/outfielder Ben Zobrist and shortstop Yunel Escobar. They will earn $7 million and $5 million next season, respectively.
Zobrist, 32, hit .275/.354/.402 (113 OPS+) with 12 home runs and 11 stolen bases while seeing time at five positions in 2013. Exercising his option was a no-brainer, and the team holds another $7.5 million club option for his services in 2015.
The 31-year-old Escobar hit .256/.332/.366 (97 OPS+) with nine homers during his first season in Tampa Bay. They acquired him and his slick shortstop defense from the Marlins last offseason, after he went from the Blue Jays to the Miami in their blockbuster trade. There is another $5 million team option in Escobar's contract for 2015.
The Rays still must make option decisions for outfielder David DeJesus ($6.5 million) and right-hander Juan Carlos Oviedo ($2 million).