Red Sox clinch first AL East title since 2007 with win over Blue Jays
For the first time in six seasons, the Red Sox are AL East champs. They clinched the division with Friday's win over the Blue Jays.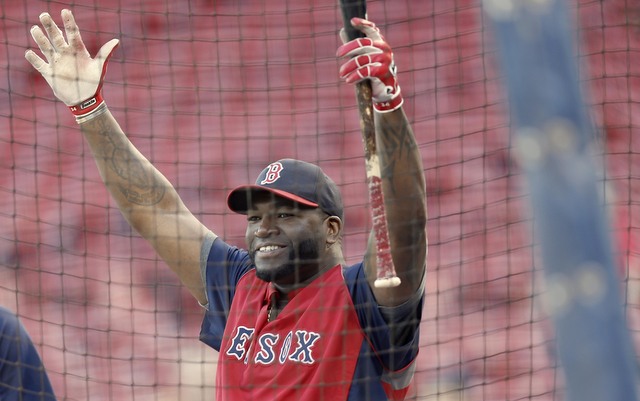 Snyder: Uehara now lockdown closer | Heyman: Cherington was star of offseason
Thanks to Friday night's 6-3 win over the Blue Jays, the Red Sox have clinched the 2013 AL East title. They clinched a postseason berth on Thursday night. This is their first division title since 2007.
Friday's clincher completes a worst-to-first turn-around for Boston. Following their historic September collapse in 2011, the Red Sox went 69-93 and finished in last place in the AL East in 2012. Friday's win improved their record to 94-61 with seven games to play.
After a big April (18-8) and mediocre May (15-15), the Red Sox settled in with consistency. They went 17-11 in June, 15-10 in July, 16-12 in August and have now have gone 13-5 in September. They've been in first place -- or tied for first -- for all but 20 days this season. They only dipped below second place for three days.
The worst-to-first turn-around started with last August's blockbuster trade with the Dodgers. The Red Sox shed over $260 million in future payroll obligations in the trade -- in addition to landing prized young arms Allen Webster and Rubby De La Rosa -- which allowed them to make key offseason pickups like Shane Victorino, Mike Napoli, Stephen Drew, Jonny Gomes, Koji Uehara and Ryan Dempster.
Boston also brought in former pitching John Farrell to be their new manager. His familiarity with Jon Lester and Clay Buchholz has helped he two hurlers bounce-back after down seasons in 2013. Farrell is currently the favorite to be named AL Manager of the Year for his work during his first year at the helm for the Red Sox.
In all, the bounce-back season with consistent play from a deep roster has gotten the Red Sox back into the playoffs for the first time since 2009.
L.A. manager Dave Roberts indicated that Puig's benching was related to more than one inci...

Manager Torey Lovullo said so on Monday
Let's see how SportsLine forecasts the race for MLB's 10 playoff spots

Monday kicks off the final week of MLB action. Let's take a look at everything that went d...

No other rookie in baseball history has hit more home runs than Judge has this year