Red Sox-Rays ALDS Game 3 starting lineups
Game 3 of the ALDS between the Red Sox and Rays is set for 6:07 p.m. ET. Here are the starting lineups as Boston looks to complete the sweep.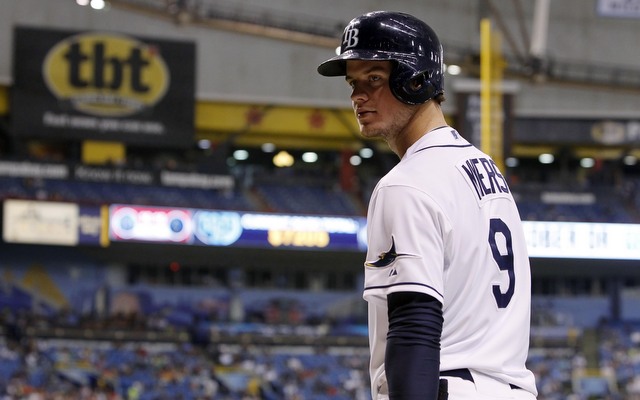 The Boston Red Sox are looking to advance to the ALCS while the Tampa Bay Rays are looking to keep their season alive. Boston has a two games-to-one lead in the ALDS and the two teams will play Game 3 at Tropicana Field in Tampa (St. Petersburg, really) at 6:07pm ET. Here are the starting nines.
First, the visiting Red Sox:
Jacoby Ellsbury

, CF

Shane Victorino

, RF

Dustin Pedroia

, 2B

David Ortiz

, DH

Mike Napoli

, 1B

Daniel Nava

, LF

Jarrod Saltalamacchia

, C

Stephen Drew

, SS

Will Middlebrooks

, 3B
Starting pitcher: Clay Buchholz , RHP
Now, the home Rays:
David DeJesus

, LF

Ben Zobrist

, 2B

Evan Longoria

, 3B

Wil Myers

, RF

James Loney

, 1B

Desmond Jennings

, CF

Matt Joyce

, DH

Yunel Escobar

, SS

Jose Molina

, C
Starting pitcher: Alex Cobb , RHP
The Yankees have not yet provided an update on the fan's condition

Plus the Red Sox can lock down a postseason spot and all you need to know from the world of...

Neshek called Greinke an 'ahole' and a 'turd' on a message board
Ausmus' job security has been in question for years now

Sano has been out with a stress reaction in his left shin since Aug. 19

Damon Miller Jr. tweeted himself into a corner last week, and he came through with the nug...