Red Sox's Rusney Castillo to make minor-league debut on Sunday
The U.S. pro career of newly signed Red Sox outfielder Rusney Castillo is set to begin.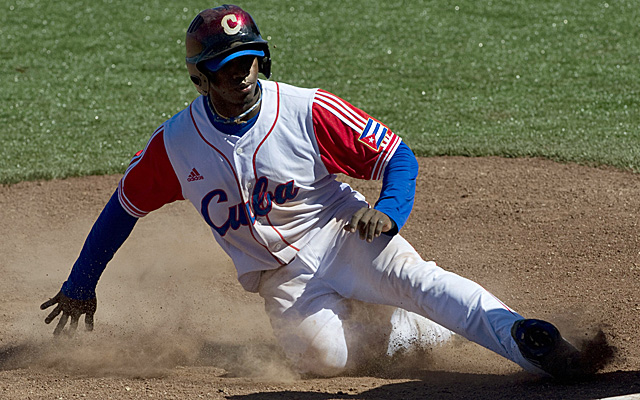 The Red Sox of course recently signed Cuban outfielder Rusney Castillo to a seven-year, $72.5-million contract, and now Castillo, age 27, is set to make his U.S. professional debut ... 
Farrell confirms that Rusney Castillo's first game will, in fact, be Sunday in Fort Myers (Game 2 of GCL finals) #RedSox

— Scott Lauber (@ScottLauber) August 30, 2014
As well, Sunday will mark the first time that Castillo has played any kind of official game since 2012, so getting reacquainted in the Gulf Coast League -- one of the lowest of minor-league levels -- seems like a prudent first step. Castillo's likely to see Boston at some point during the expanded-roster period of September.
His early returns will be worth monitoring, as Castillo figures to play an important role on a 2015 Red Sox team that will have serious bounce-back potential.