Report: Big-name publishers vying for A-Rod's tell-all book
At least two big name publishers are looking to secure the book rights to Alex Rodriguez's forthcoming tell-all about the Biogenesis scandal.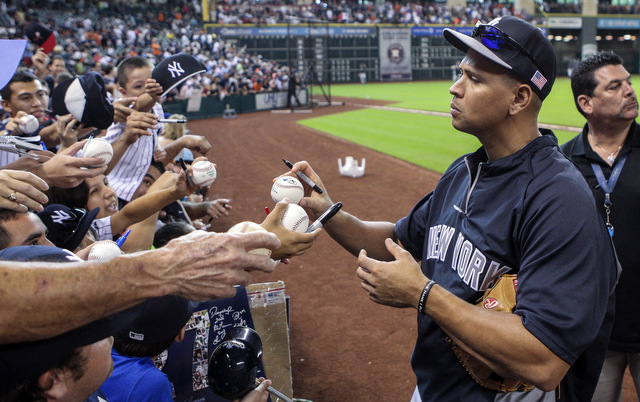 This was inevitable. Emily Smith of the New York Post reports a deal is in the works for Alex Rodriguez's tell-all book, with big name publishers HarperCollins and Random House looking to land the rights. Offers are coming in at over $5 million and an agreement could be reached in the next few weeks.
Here are some more details, courtesy of Smith:
Alex Rodriguez is about to seal a multimillion dollar deal for a tell-all book about his legal battle with MLB, with which he plans to lift the lid on the "full dirt of Major League Baseball's tactics" he claims have been used against him.

...

"This book is going to go into the real low-down dirt of MLB tactics and collusion with the Yankees to get him out of the game. Alex has also had meetings with Billy Corben on a '30 for 30'-type documentary about his story."
So it might be more than a book. It might be both a book and a documentary. There is simply too much dirt in the Biogenesis scandal for someone not to cash in.
I feel like A-Rod's tell-all is either going to be the juiciest and most scintillating thing to hit baseball since Jim Bouton's Ball Four was released in 1970, or it will be a total letdown. There's pretty much no middle ground.
Plus the A's have hope and all the rest of the day's action

Matt Chapman and Matt Olson give the A's hope

Despite an awful month, the Dodgers are again NL West champions
The record of 38 previously belonged to Hall of Famer Frank Robinson

The report also says that Jeter had outgoing president David Samson do the firing

This wasn't a traditional hidden ball trick, but the Blue Jays pulled it off