Report: Diamondbacks heavily courted Carlos Beltran
It's been reported that Carlos Beltran was offered three years and $48 million from one team (he signed for three years and $45 million with the Yankees). That team may have been the Arizona Diamondbacks.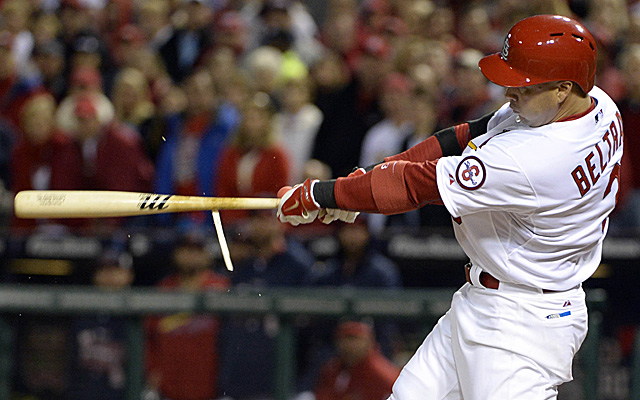 Related: Beltran signs with Yankees
Free agent outfielder Carlos Beltran agreed to sign with the Yankees Friday night, but he didn't accept the highest offer.
One might recall that earlier this past week, there was a report saying Beltran had received a three-year, $48 million offer from an anonymous (at the time) ballclub. He ended up signing with the Yankees for three years and $45 million.
By way of Arizona reporter Nick Piecoro, we now know that it was likely the Arizona Diamondbacks who offered Beltran the three-year, $48 million deal. Piecoro reports that the D-Backs made a "strong, under-the-radar push" for the veteran slugger. He notes that Beltran even visited Arizona in secret to meet with club officials.
Still, the D-Backs didn't land Beltran, so they'll likely continue searching for corner outfield options with power. Just don't expect it to be Nelson Cruz -- remember, Arizona is home of the moral police.
Does the Jackson signing mean the Giants are out on Lorenzo Cain?

Acuna edged out Shohei Ohtani and Vladimir Guerrero Jr.

There's no reason to run over the cases for and against Bonds, so let's have fun instead
The coveted right-hander would certainly be a fit in Milwaukee

We rate the best mustaches from random baseball cards because, why not?

Colon wants to break a Dennis Martinez record