Report: Diamondbacks to say 'no' to big contracts for PED guys
If the Cardinals say they aren't the 'moral police,' it appears the Diamondbacks are ready to declare themselves the moral police.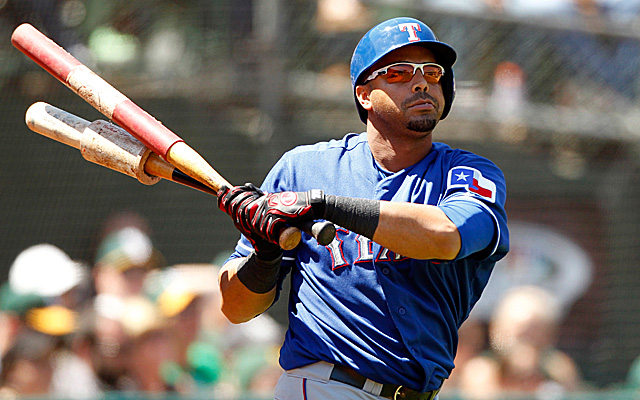 Peralta deal a tipping point? | GM Mozeliak: Cards aren't moral police
If the Cardinals aren't the moral police, maybe the Arizona Diamondbacks are.
A few days after Diamondbacks reliever -- and player representative with the MLBPA -- Brad Ziegler was outspoken on the contract of Jhonny Peralta, an Arizona Republic piece from beat writer Nick Piecoro notes that the Diamondbacks won't be signing Nelson Cruz.
You see, Peralta and Cruz are fresh off suspensions for their connection to PEDs via the Biogenesis clinic. And that apparently isn't the Arizona way.
From Piecoro:
As far as the Diamondbacks are concerned, their hardline stance appears to be spearheaded by Ken Kendrick, the club's managing general partner and a longtime critic of PED users. When Jason Grimsley's house was raided in 2006, Kendrick made sure the Diamondbacks immediately cut ties with the reliever -- and even tried to have his contract voided. Team sources say Kendrick continues to discourage the acquisition of players, or even the hiring of coaches, who have ties to PEDs.
As Piecoro notes, this hasn't exactly been a zero tolerance policy, as Matt Williams had been coaching with the club the past few years, despite having been named in the Mitchell Report. Still, he wasn't a player who had been suspended and then rewarded with a significant contract in free agency. There is a difference.
And apparently the Diamondbacks are comfortable with leaving other teams to pay the PED offenders, even after they've served their time. Call them the Moral Police.