Report: Giants sign Dontrelle Willis to minor-league contract
The Giants have brought in former NL Rookie of the Year Dontrelle Willis, according to the San Francisco Chronicle. It's a minor-league deal.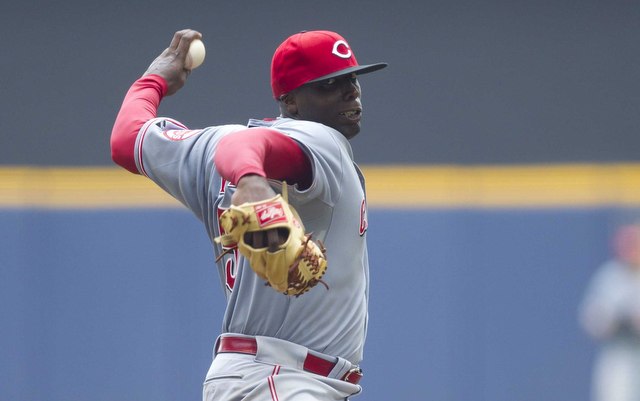 MORE: FA tracker: position players | FA tracker: pitchers
The Giants have signed left-hander Dontrelle Willis to a minor-league contract, reports John Shea of the San Francisco Chronicle. It's unclear if he received an invitation to spring training as well.
Willis, 31, has not pitched in MLB since 2011 with the Reds. He went 1-6 with a 5.00 ERA and 1.54 K/BB in 75 2/3 innings across 13 starts that year. Willis has not been an effective big leaguer since going 12-12 with a 3.87 ERA (122 ERA+) in 201 1/3 innings for the 2006 Marlins, a year before being traded to the Tigers along with Miguel Cabrera.
After flirting with retirement a few years ago, Willis has been bouncing around the minors and independent leagues. He made 14 starts with the independent Long Island Ducks last summer before hooking on with the Angels and throwing 21 ineffective innings for their Triple-A affiliate.
It has been a long time since Willis was effective and, despite his relative youth, there isn't much reason to think he'll be able to help in the future. A minor-league contract is no risk though. Willis is the perfect example of how left-handers keep getting chances in MLB, especially if they were good once upon a time.
In the last several years, lots of droughts have ended in MLB

The most likely scenarios are Dodgers winning in five or six games

Despite a seven-game ALCS, the Houston rotation lines up nicely for the World Series
Sabathia and the Yankees are a perfect fit for each other

Bregman threw out Greg Bird at the plate to preserve the Astros' lead

The 2017 World Series begins Oct. 24