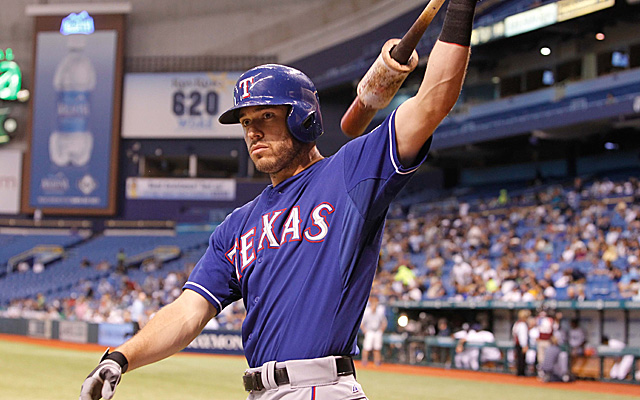 MORE: FA tracker: position players | FA tracker: pitchers
The blockbuster trade of this offseason came when the Rangers and Tigers exchanged a pair of All-Stars, in second baseman Ian Kinsler (now a Tiger) and first baseman Prince Fielder (now a Ranger).
That deal would have never come to fruition, however, had Kinsler not had a no-trade clause that included the Blue Jays, according to Shi Davidii (Jays beat writer) of SportsNet.
Per Davidii, an agreement was in place to send Kinsler to the Jays for an unknown Texas return, but the final steps after trades are agreed upon are no-trade clauses (if applicable) and physicals for the players involved. The former was the issue here, as Davidii reports that Kinsler exercised his limited no-trade clause (which included 10 total teams) to nix the deal.
From there, the Rangers landed Fielder while the Tigers got Kinsler and moved MVP Miguel Cabrera back across the diamond to first base.
Again, there is no word on the possible package from the Blue Jays, but it's doubtful it's a player as good as Prince Fielder because a big part of the Fielder deal was taking on his gigantic remaining salary.
This is one of those reports where it's fun to imagine the ripple effect. Had Kinsler accepted the deal, more than just these three teams are affected -- because the dealings of those three teams after the trade would have been entirely different throughout the offseason.
Another layer: What is it about Rangers not wanting to head to Toronto? One might recall that now-Red Sox closer Koji Uehara once vetoed an agreed-upon trade that would have sent him from the Rangers to the Blue Jays.