Report: MLB expecting A-Rod's appeal ruling in early January
According to a Bergen Record report, MLB is expecting the ruling from Alex Rodriguez's appeal hearing early next month.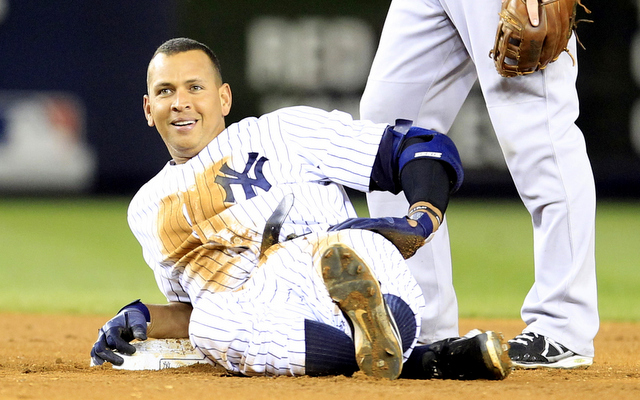 The appeal hearing for Alex Rodriguez's record 211-game suspension concluded one month and two days ago, but we're still waiting for a ruling to be handed down by arbitrator Frederic Horowitz. According to Bob Klapisch of the Bergen Record, the league expects that ruling early next month:
Told MLB is expecting decision on ARod appeal very early in January, possibly right after New Year's.

— Bob Klapisch (@BobKlap) December 23, 2013
Horowitz can uphold, overturn or reduce the suspension. Rodriguez was effectively given the 50-game ban for first-time PED offenders and an additional 161 games for allegedly interfering with the investigation.
MLB and A-Rod have exchanged some very public barbs in recent weeks, so much so that there's reportedly a tell-all book in the works. We have no idea what is and what isn't true at this point, but I think it's clear both sides conducted some very shady business throughout the Biogenesis scandal.
The Yankees, meanwhile, are said to be in the market for an infielder pending the result of the appeal. If A-Rod is suspended, they'll look to add an everyday caliber player, perhaps Stephen Drew. If the suspension is overturned or even reduced to only 50 games or so, they could stand pat. The team has already spent big on Jacoby Ellsbury, Brian McCann and Carlos Beltran this winter, plus they still need another starting pitcher.