Report: MLB investigating Robinson Cano for possible ties to Biogenesis
MLB is investigating Yankees second baseman Robinson Cano for any potential ties to Biogenesis.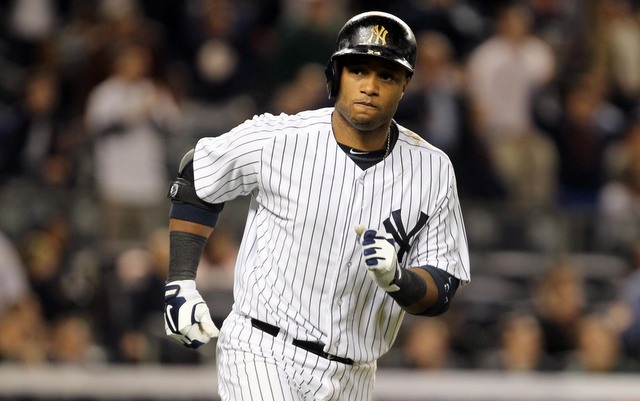 More MLB: Scoreboard | Standings | Probable Pitchers | Sortable Stats | Odds
Major League Baseball is investigating Yankees second baseman Robinson Cano for potential ties to the South Florida anti-aging clinic Biogenesis, according to T.J. Quinn and Mike Fish of ESPN.
UPDATE: New York Daily News reports Cano is 'in the clear' and not under investigation
Sonia Cruz, a spokeswoman for Cano's foundation, is listed as having been a client of Biogenesis last summer. Cano's good friend Melky Cabrera and Yankees teammate Alex Rodriguez are also under investigation for their ties to the clinic.
"It doesn't have anything to do with me. ... I know what I'm doing and I know myself," Cano said to reporters Monday afternoon. "I'm going to play my game. ... I didn't see what the story said but I have no comment."
Cano confirmed Cruz is still a spokeswoman for his foundation.
MLB has Biogenesis' client roster, which apparently lists Cruz, Cabrera and A-Rod. Records show Cruz owed the clinic $300 in July and August of last year, according to the report, a total that is consistent with a weight-loss regimen and not performance-enchancing drugs. Cruz told Quinn and Fish that Cano "definitely never did" receive anything from Biogenesis.
"I met with a nurse who works for the clinic, but I met her outside the clinic just to talk to her about a diet program they have for women," Cruz said. "I never went through with it once she explained what it was. I thought it was just a diet/nutritional thing, but it was diet, nutrition, pills and stuff."
MLB purchased documents from Biogenesis earlier this month after suspecting Rodriguez of doing the same with the intent of destroying them. No MLB players have been disciplined due to their ties to the Anthony Bosch-run clinic, but minor leaguer Cesar Carrillo was suspended 100 games for his connection. Needless to say, this whole investigation has already taken a turn for the weird.
Cano, 30, is hitting .324 with five homers in 17 games this season. He recently fired agent Scott Boras and signed with Jay-Z's Roc Nation and CAA Sports. Cano is scheduled to become a free agent after the season.
Wright was arrested at his home Friday

The former Tigers teammates were voted into Cooperstown by the 16-person Modern Era Commit...

The Yankees still have room for a good-sized signing even after Saturday's trade with Miam...
St. Louis gets some much needed help for their bullpen

Keep tabs on the top 50 free agents right here

Morrow thrived with the Dodgers last season