Report: MLB likely to drop lawsuit against Biogenesis
With A-Rod on ice for the entire 2014 season, MLB is reportedly set to cease any legal action against Biogenesis.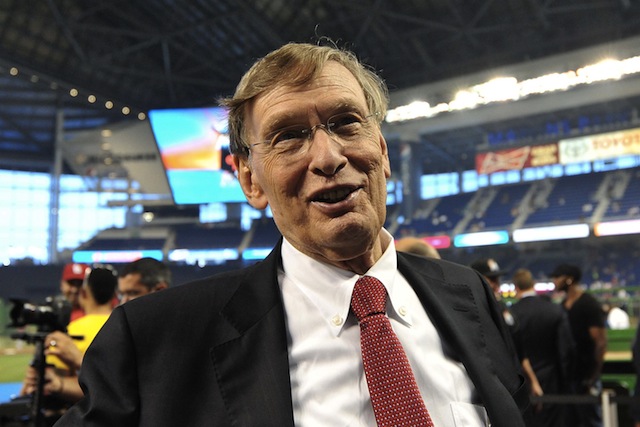 MORE: FA tracker: position players | FA tracker: pitchers
Now that Yankees third baseman Alex Rodriguez has seemingly accepted his suspension for the entirety of the 2014 season, MLB may drop its lawsuit against the now-shuttered Biogenesis anti-aging clinic, which was central to the most recent PED scandal that ensnared A-Rod and others. This from Michael O'Keefe, Christian Red and Teri Thompson of the New York Daily News:
Baseball lawyers will likely withdraw the suit they filed last March against [Anthony] Bosch and five other defendants, including Juan Carlos Nunez, a former employee of the ACES sports agency, in the next few days.

The suit filed in Florida state court was widely questioned at the time it was filed by critics who said it lacked merit and was an attempt to gather evidence against Rodriguez and other players.
As the Daily News notes, the suit accuses Bosch and others of "intentional and unjustified tortious interference" with MLB player contractsm -- i.e., supplying them with banned substances. In reality, the suit was never anything more than a mechanism to compel Bosch to cooperate with MLB's investigation.
Now that A-Rod's pelt is on the wall and Bosch has materially aided their efforts, MLB is set to "reward" what's left of Biogenesis by reportedly dropping the suit. It's unseemly, back-room stuff, but, in MLB's eyes, it was all worth it in order to get A-Rod. Now the pretenses are being dropped.