Report: MLB, MLBPA discussing increased PED penalties
MLB and the MLBPA are reviewing the Joint Drug Agreement, and stiffer penalties are reportedly being considered.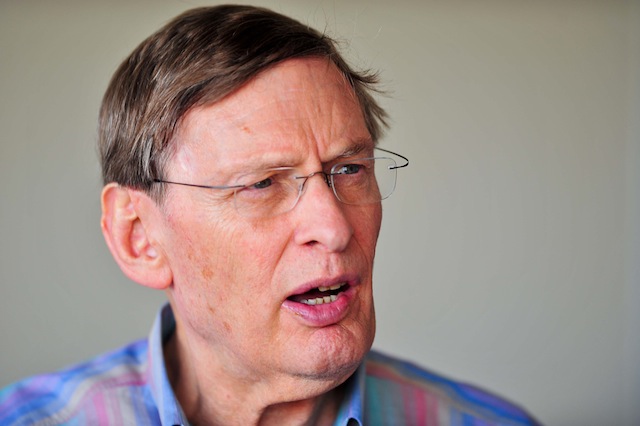 MORE: FA tracker: position players | FA tracker: pitchers
MLB and the Players Association are in the process of undertaking their yearly look at the Joint Drug Agreement (JDA). Among the topics of discussion? Here's this from FoxSports1's Jon Morosi:
Source: MLB, MLBPA going through annual review of Joint Drug Agreement. Possibility of increased penalties is among topics under discussion.

— Jon Morosi (@jonmorosi) February 4, 2014
Presently, the JDA calls for the following penalties for use of a banned performance-enhancing substance:
- First offense: 50-game suspension
- Second offense: 100-game suspension
- Third offense: Lifetime suspension with right to apply for reinstatement after one year
And for the use of banned stimulants (e.g., amphetamines):
- First offense: Follow-up testing
- Second offense: 25-game suspension
- Third offense: 80-game suspension
- Fourth and subsequent offenses: Up to lifetime suspension, subject to arbitration
As always, the MLBPA's stance will be reflective of the desires of its constituent members. If the majority of players want stiffer penalties, then the MLBPA will advocate to that end.  
For those interested, here's the PDF of the current JDA.
Iowa and Missouri are two programs mixing technology and analytics

Sunday's MLB roundup features the D-Backs clinching a postseason spot and the Mariners going...

The 2017 season has been, by far, the worst season of Cabrera's career
The Mariners were eliminated from postseason contention with Sunday's loss

Maxwell became the first MLB player to kneel during the national anthem Saturday

The Blue Jays are not expected to bring Bautista back next season