Report: Reckless driving charge against Yasiel Puig dropped
A reckless driving charge against Yasiel Puig, stemming from an arrest in Florida last month, as been dropped.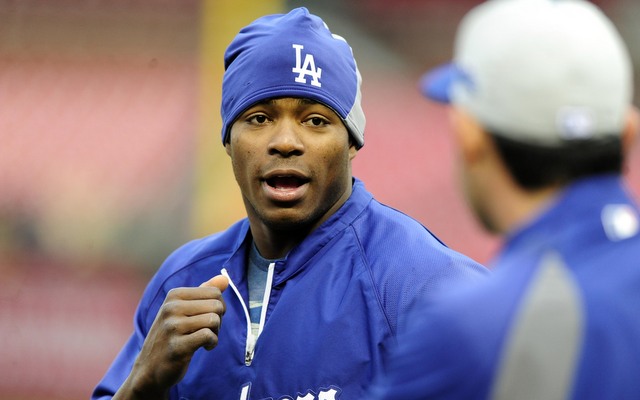 MORE: Puig arrested on reckless driving charge in Florida | Arrest video
A reckless driving charge against Dodgers outfielder Yasiel Puig has been dropped by the Florida state attorney's office, reports Marisa Kendall of the News Press. He still receives a speeding ticket for driving 110 mph in 70 mph zone.
Puig, 23, was taken to Collier County Jail on a misdemeanor reckless driving charge last month after he was caught speeding on the Alligator Alley section of I-75. It has been ruled that there is insufficient evidence in the case. Here's more from Kendall:
Puig was not weaving in and out of traffic, he did not lose control of his vehicle, he didn't cause other motorists to brake or make evasive maneuvers, and he was sober and had a valid Florida driver's license, according to a memorandum released by the state attorney's office.

To prove reckless driving, the state must prove the defendant drove with a wilful or wanton disregard for people or property, according to the memorandum. Speeding alone is not grounds for a reckless driving charge.
Back in November, Puig had reckless driving and speeding charges dismissed in Tennessee after serving 12 hours of community service. He was caught going 97 mph in a 50 mph zone back in April, when he was with the team's Double-A affiliate in Chattanooga.
Puig hit .319 with 19 home runs in 104 games for the Dodgers in 2013. He finished second in the NL Rookie of the Year voting.
Mark Appel was one of the players being moved about on Monday night

Garrett Cooper is the answer to a trivia question

We still don't know if Ohtani will be jumping to the majors yet
Kinsler is a free agent next winter

Opening Day will be Thursday, March 29 -- the earliest opening day in MLB history

The World Series champion and big-time wrestling fan was on hand Sunday night